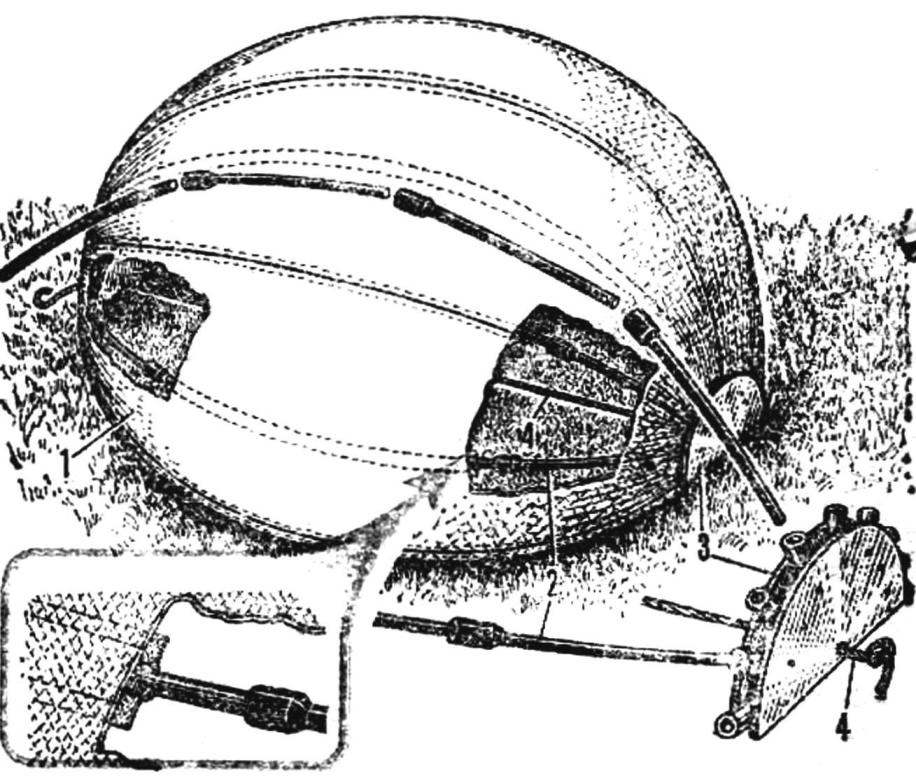 By its design and speed of installation it is really something akin to modern foldable umbrellas. The body is a hemisphere. Its surface, like a peeled orange divided into wedges sewn or glued latermaybe: the missing tubular spokes, stretching the tent like an umbrella.
Each spoke consists of four abutting units; three at one end are pressed onto the connecting sleeve into which fits the end of the other link. Going tent simple and fast: lay the folded ladder, lattermann in one direction, the awning is collected and prodelyvat in laderman spokes, the ends are inserted into the sleeves of rolling locks, then the locks pull cord slightly to each other so as to form spokes from the arc. Is only pulling extreme arc over you a slice for a slice unfold the whole dome. Tent developed by V. Seregin from Kazan, was successfully tested PA Taimyr and in other campaigns.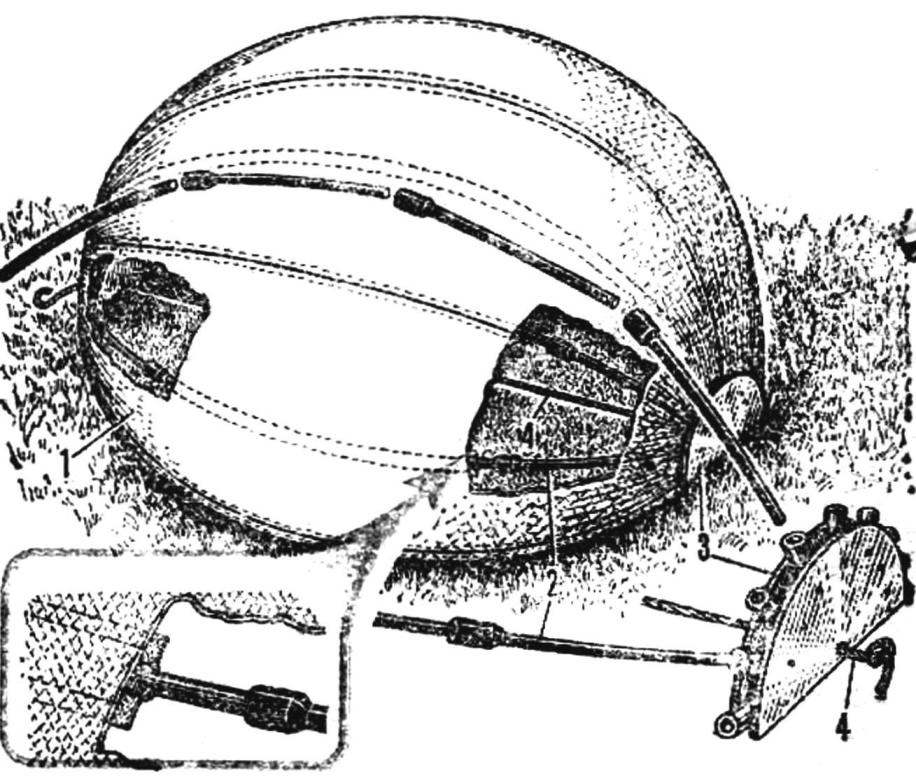 Spherical tent:
1 — fabric (tarpaulin, lasap), 2 — spoke — arc strut, 3 — fan lock, 4 — cord.
Recommend to read
SAUNA IN HASTE
To build this sauna is not too difficult. She is very good at holding heat, it's light, spacious, and relax here better than in the long been known to tourists the sauna from the usual...
SWIM IN "COT"
There are many simple homemade designs boat, but mine is probably among the most simple. To make it was not difficult: me and my friend Sasha Silantyev took this for two days. And the...