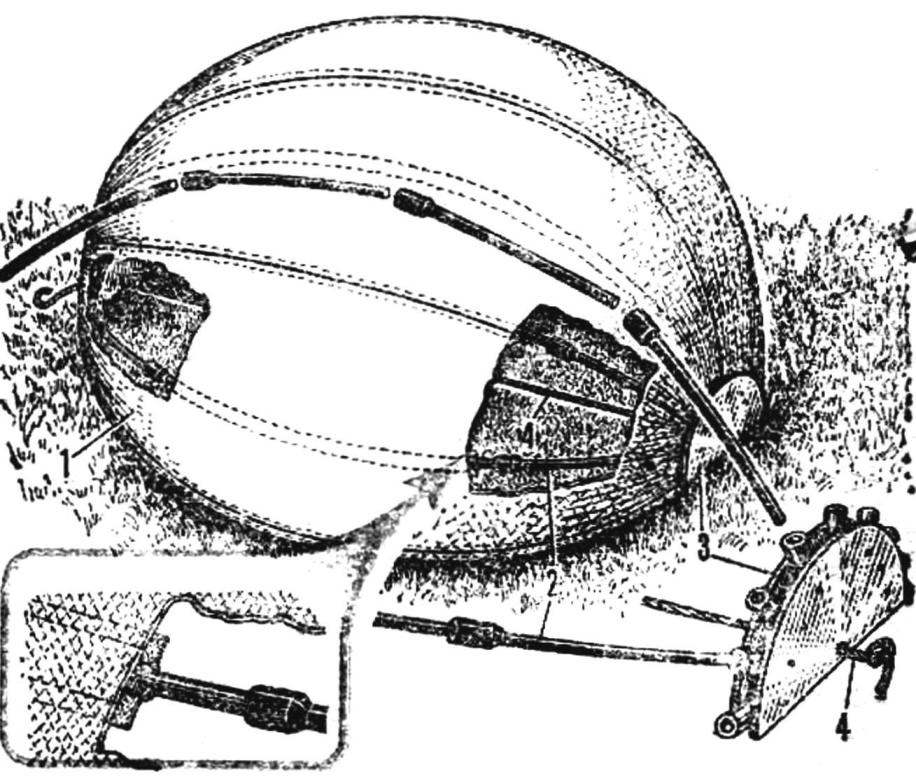 By its design and speed of installation it is really something akin to modern foldable umbrellas. The body is a hemisphere. Its surface, like a peeled orange divided into wedges sewn or glued latermaybe: the missing tubular spokes, stretching the tent like an umbrella.
Each spoke consists of four abutting units; three at one end are pressed onto the connecting sleeve into which fits the end of the other link. Going tent simple and fast: lay the folded ladder, lattermann in one direction, the awning is collected and prodelyvat in laderman spokes, the ends are inserted into the sleeves of rolling locks, then the locks pull cord slightly to each other so as to form spokes from the arc. Is only pulling extreme arc over you a slice for a slice unfold the whole dome. Tent developed by V. Seregin from Kazan, was successfully tested PA Taimyr and in other campaigns.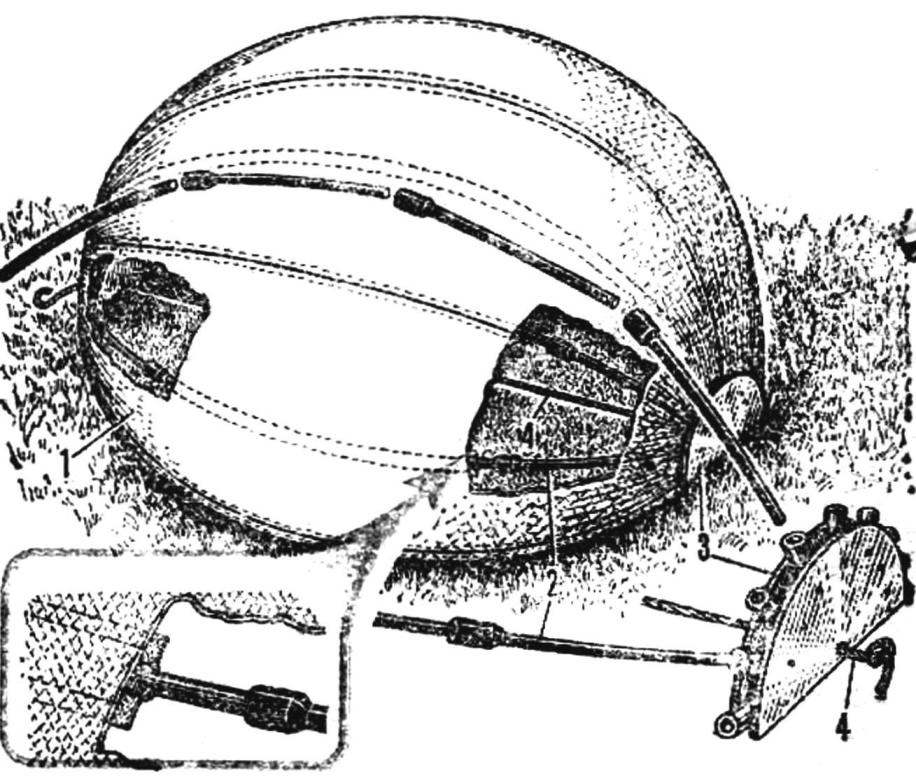 Spherical tent:
1 — fabric (tarpaulin, lasap), 2 — spoke — arc strut, 3 — fan lock, 4 — cord.
Recommend to read
BETWEEN THE CEILING AND FLOOR
Every thing in the house requires a certain space. Updated your library, does kolichestvo aquariums — in any case before you arises the problem of their placement. To solve this problem...
MACHINE FROM HAND DRILL
Those who had to work with small parts, you know how hard it is to drill holes in them, the axes of which would be strictly perpendicular to the plane. The slightest imbalance leads to...