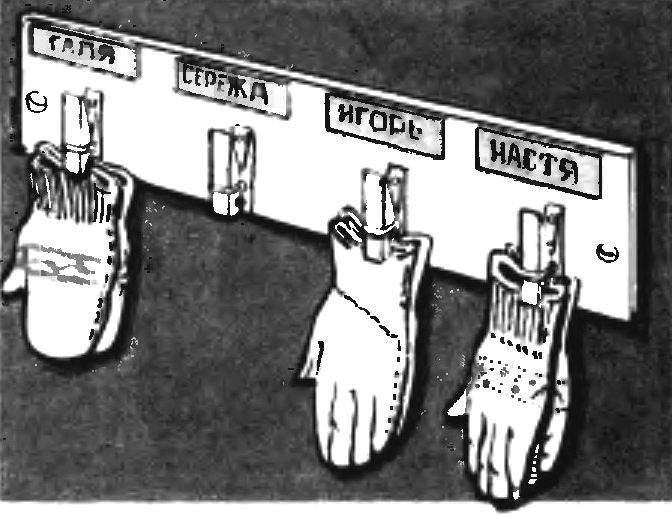 We all know how sometimes it is difficult among the things on the rack to find my gloves. Much easier to store them, capturing believeme clothespins mounted on a small wooden plank.
Recommend to read
MODELIST-KONSTRUKTOR 1991-08
IN THE ROOM: Public KB "M-K": A. Shedrinsky. Truck tenant (2); V. Kovalev, N. Bezzubikov. Fishing - with comfort (4). Small-scale mechanization: S. Larkin. Of a situation? (6). ...
ALL OF THE COTS
Things, household items, furniture break down over time and deteriorate, or gradually wear out and become obsolete. And if in first two cases, all the property owners are trying to save...