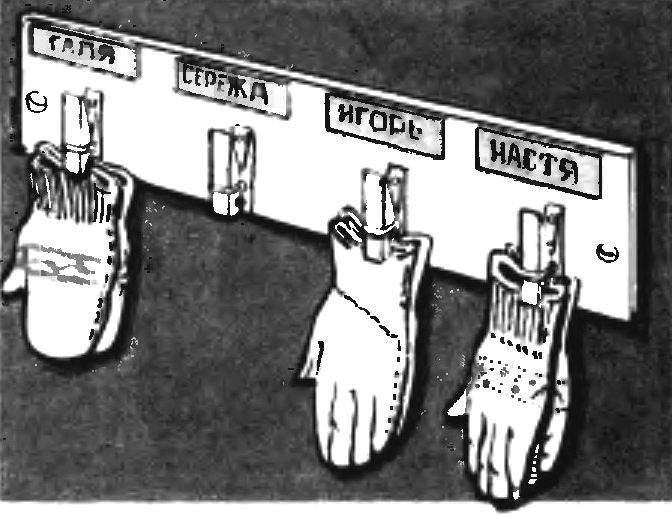 We all know how sometimes it is difficult among the things on the rack to find my gloves. Much easier to store them, capturing believeme clothespins mounted on a small wooden plank.
Recommend to read
WARDROBE-GREENHOUSE
Whatever the Windows in the apartment — even new-fangled or old double glazing with wooden frames — still on most of them soderjatsya any flowers or plants. They are usually installed on...
SOLDERING UNDER A MAGNIFYING GLASS
Anyone who ever worked Uborki or repair of electronic devices knows how the success of the quality and precision soldering. Great benefits this can bring the use of simple devices...