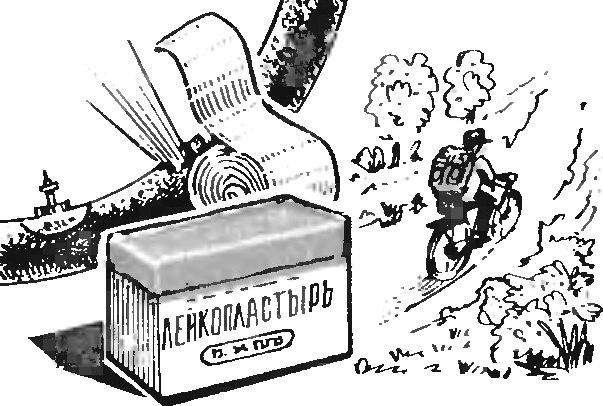 Going camping on the bike, bring a little medical band-aid. In the event of a puncture it will replace and glue, and rubber patch.
A. CARPENTER, S. Stepanovka, Zaporizka obl.
Recommend to read
GLUE DROP BY DROP
If the Wallpaper was formed glueless bubble and this place had to be cut, use a medical bag filled with glue (casein, PVA, etc.), it will help to inject it directly into the slot. Now...
SHEATH-AXE
Maybe for a log splitter and still one notch more or less on its working edge; do not depend on it, it will split the log or not. Another thing — the axe of a carpenter or woodcutter:...