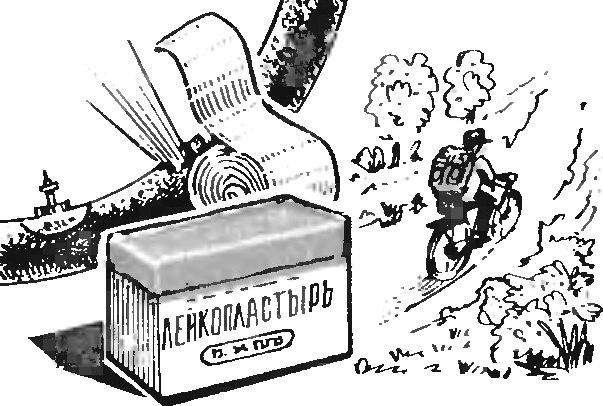 Going camping on the bike, bring a little medical band-aid. In the event of a puncture it will replace and glue, and rubber patch.
A. CARPENTER, S. Stepanovka, Zaporizka obl.
Recommend to read
MINI TRACTOR: FROM SCHEME TO PLOWING
"Manual labor is performed by machines!" — under this title was published in our journal materials from the all-Union conference VISKHOM named after V. P. Goryachkin (see "M-K", 1982, №...
DIMENSIONAL… SHOVEL
The gardeners know all the trees and shrubs in agro-technical requirements should be planted at certain distances from each other. Not to worry with roulette, especially when you have to...