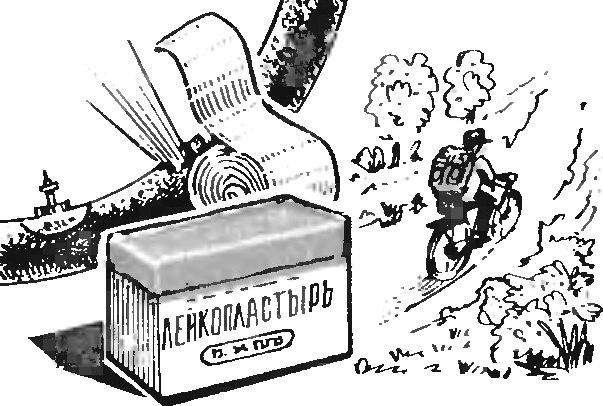 Going camping on the bike, bring a little medical band-aid. In the event of a puncture it will replace and glue, and rubber patch.
A. CARPENTER, S. Stepanovka, Zaporizka obl.
Recommend to read
PHONE-GUARD
Four years ago in the "Modeller-designer" was published my article on snowblower. Today, I present to the readers a material of another property - the use of GSM communication channel...
ALL ABOUT THE MAP
"you Wrote Pankov Alexey Illarionovich, the leader of the group for karting at the House of pioneers city of Genichesk of the Kherson area. I appeal to you to help me and my kids in the...