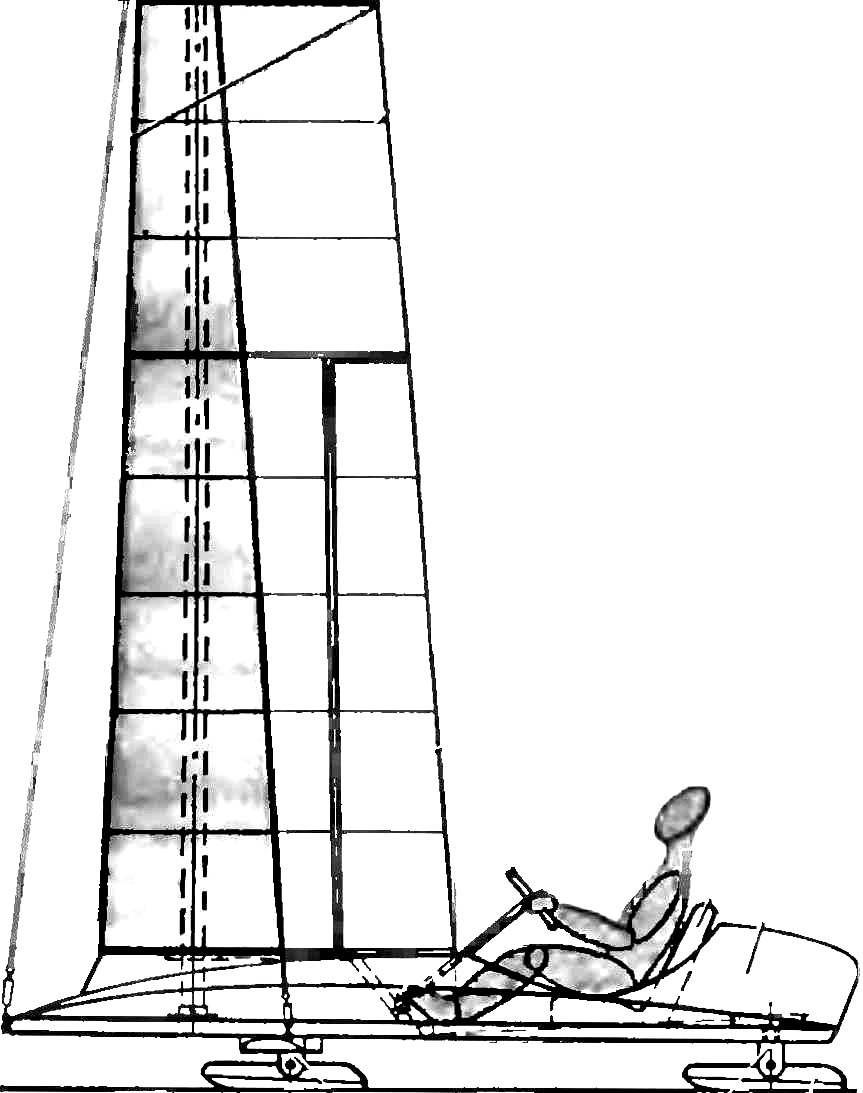 The question posed in the title, still have not found a final resolution. The first experiments to replace the traditional sail is a vertical wing, by profiling and design friends of the aircraft, did not bring the expected result. The fact that hundreds of years of its existence, the sail turned into a beautiful multi-device for conversion of wind power into thrust, informing the movement of the ship or the Buer. And it works quite effectively, and acute course, with strong and weak wind, his smooth flow and in the squalls. In addition, the sail is a great tool that allows the helmsman to accurately adjust it in accordance with the selected rate and direction of the wind, its force arising from the roll of a sailboat and other motion parameters.
So here is at what wing, if the sails of so many invaluable advantages? The fact that, for all its positive qualities, the sail has a significant drawback: it has an extremely low "quality" — a term purely aerodynamic, which determines the ratio of lift coefficient (aircraft wing) to the drag coefficient. Physically, this means that under equal conditions the wing for a given area creates a craving in so much times more, how much the quality more the quality of the sails of the same area.
If you remember the first aeroplanes, the cross-section of their wings was almost the same as the sails of the fine convexo-concave profile with a fairly sharp edge. Besides the fact that this profile had a very low quality, and he had the most unsatisfactory feature-the polar: lifting force occurred on the wing in a very narrow range of angles of attack and critical angle was dangerously low, and excess of it led to the stalling of the aircraft at the time in a tailspin.