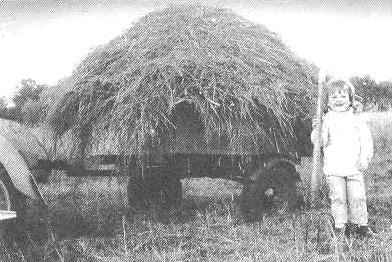 Many owners of motorcycles seek how to more effectively use their existing vehicle. In the construction of various buildings, the improvement of the gardens and doing other chores there is a need to move various loads over short distances. In some cases, to cope with this task, under the power of a motorcycle with a lateral trailer. It can be used to significantly expand the range of appropriate jobs: to transport sand, gravel, lumber, hay, household waste, etc., the Optimal solution can be considered the simplest uniaxial trailer structure. The magazine repeatedly cited the description of similar devices. A handmade had the original design solution.
Stand on the court readers of the magazine his version of the side of the trailer to the motorcycle. The highlight of the proposed design of the suspension unit. It without levers, springs and shock absorbers, which significantly complicate the design and require additional time and material resources. I solved this problem differently – mounted dampers instead of a spring, which not only provides sufficient softness, quenching the oscillations of the irregularities og the road, but also performs the role of the axis.
In the manufacture of trailer is widely used available parts from motorcycles and scooters. So, the primary structural element —frame "borrowed" from the side of the trailer a motorcycle "IZH", found in the scrap heap, waiting their turn to be melted. Cut off all unnecessary, got the frame sizes 650×800 mm (of course, such can be welded, for example, from water pipes 50 mm in diameter). For attaching the spring to the side members of the frame privaris bottom cross beam of the two parts of sizes 35x35x3 mm (or channel of suitable size), which give more rigidity connected with a rear cross frame brace of the pipe of 30 mm in diameter To the beam and the front cross member welded carrier (32-mm tube) at the front end which will install the hitch tie rod from the truck On a motorcycle-towing secured the pivot arm from the same car, the hole, where when driving with a trailer is inserted into the tie rod end.