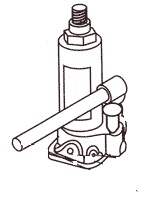 The kit tank consists of two round metal mesh laid on top of apples: the first with a mesh size of 1 mm, the second is 0.5 mm (So that the grid didn't crash on the perimeter they opany); hardwood (oak, beech) CD-punch with holes for the passage of juice, another disk of smaller diameter (not blocked hole punch) and spacer-boss from a wooden bar, used when there is not enough stroke of the Jack.
Jack, developing a force of up to 5 T. It is set to full (2-3 buckets of apples) tank Assembly with the press kit and rests on the top crossmember of the frame.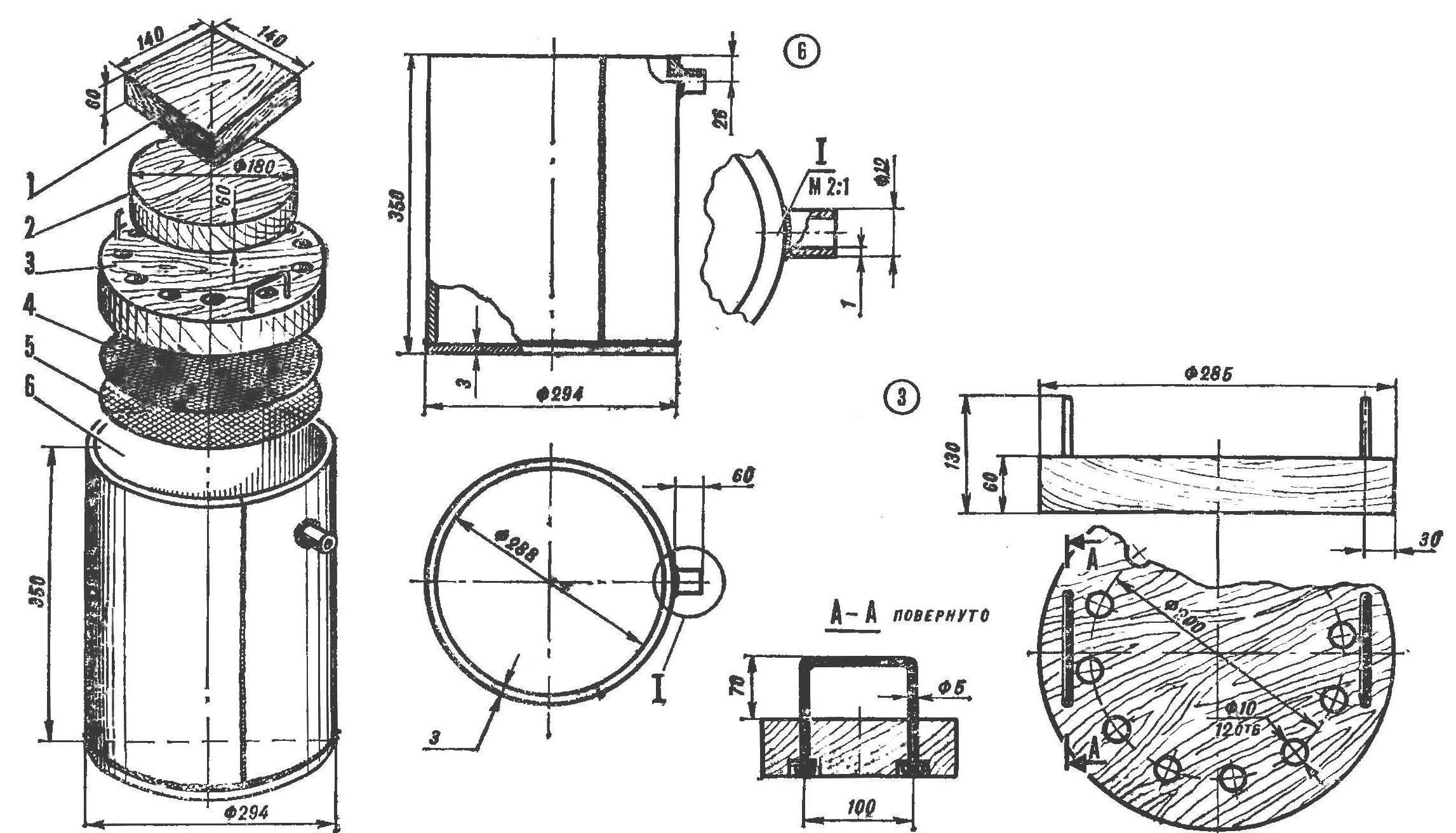 Fig. 1. Tank kit for pressing:
1 — spacer bar, 2 — disc thrust bearing of the Jack. 8 — disc punch, 4 — fine mesh, 5 — large mesh. 6 — tank with a drain tube.