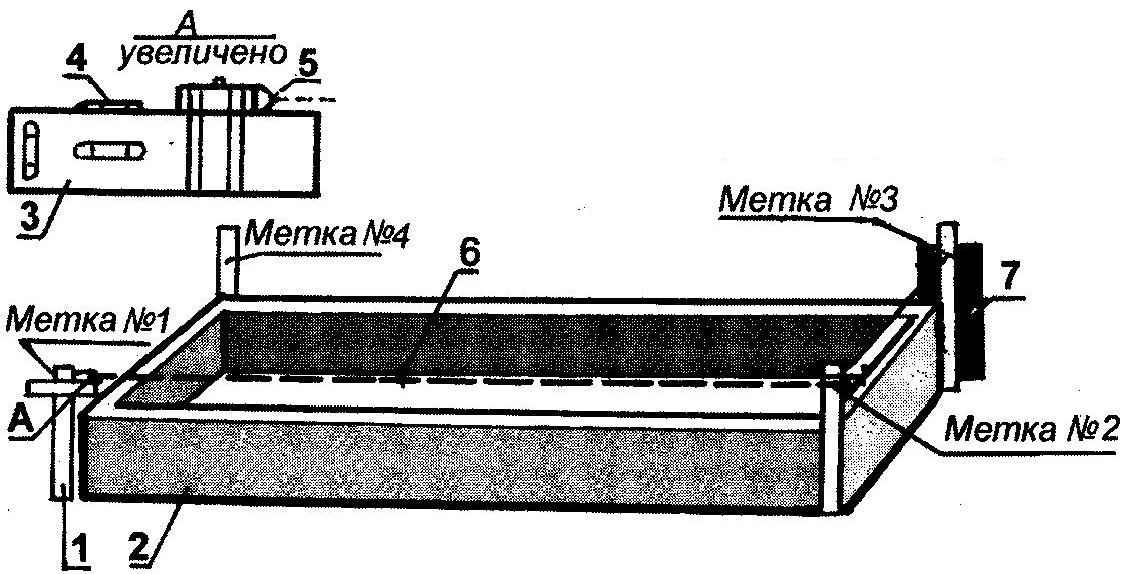 As a longtime reader of Your magazine, a lot of interesting in this read. Finally, I decided to write myself: maybe useful to someone my experience of construction.
Its essence is as follows. As-needed in private households to build the shed, and quite a large size. It is clear that the basis of almost every built — the Foundation. And the problem was exactly with the removal of the corners of the Foundation and its entire top in one and the same "zero" level. This depends on the strength and durability, especially in brickwork.
Leveling was not. Tried instead a simple hose with water — something has not turned out, it fell. But suddenly, help came from not waiting. I had a small carpenter's level, even a toy laser pointer. I took it and to the body of the level of duct-taping a laser
pointer. Next on the corners of the Foundation in the ground drove four stakes, about the same height. One of them made a label N9 1 somewhere at the level of 200 — 300 mm from the surface of the earth. In place of this label and was set up on the level with a pointer, with the beam direction towards the next stake.