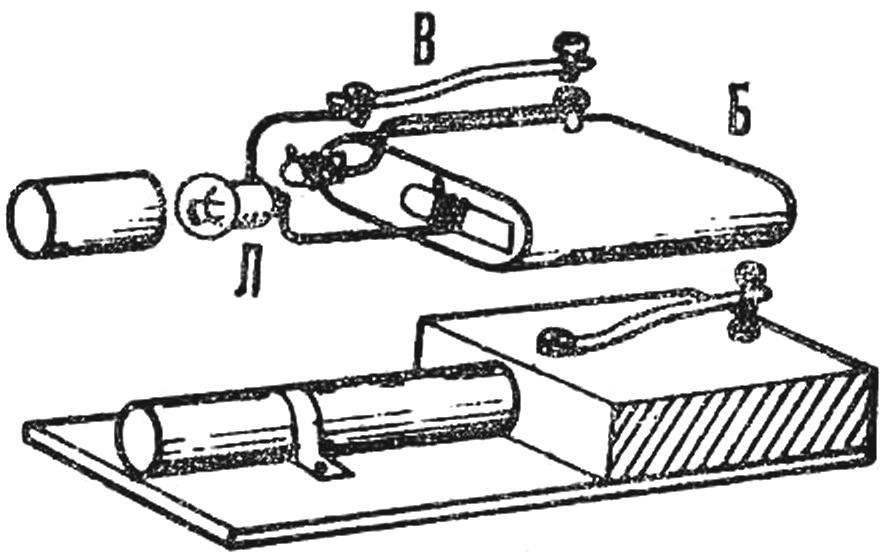 Someone who knows Morse code or just going to study it, can build a simple device, shown in the figure. On a plywood Board install the battery B and the lamp L of the flashlight. Contactor In the manufacture of contact plate faulty relay. Now connect the parts to each other by wires. To increase the "range" of the Telegraph, put a lamp made from tin or heavy paper tube — a tube length of 20 cm.
Recommend to read
CANE SECURITY
In our city a large traffic, not only on the main streets. And traffic lights are sometimes not on every street corner to cross the street in a place unsafe. Especially if the person is...
COMMAND CHANDELIER
The majority of apartments have internal wiring is three wires, one of which is zero, and the other two are derived for the switch. In the slot of the switch there are three wires, two...