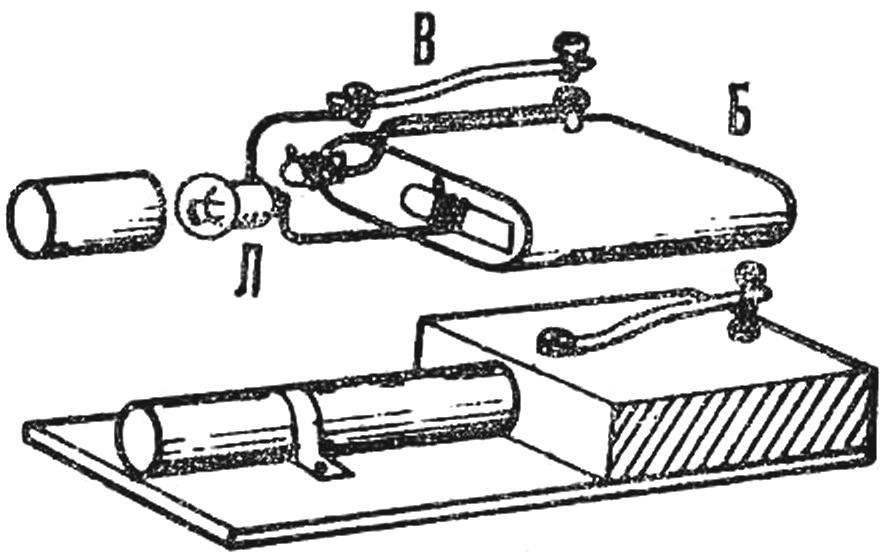 Someone who knows Morse code or just going to study it, can build a simple device, shown in the figure. On a plywood Board install the battery B and the lamp L of the flashlight. Contactor In the manufacture of contact plate faulty relay. Now connect the parts to each other by wires. To increase the "range" of the Telegraph, put a lamp made from tin or heavy paper tube — a tube length of 20 cm.
Recommend to read
INSTEAD OF A KNIFE — NUT
Many items of furniture, housings of radio equipment, various devices are connected on cylindrical spikes Ø 6-8 mm of hardwood (usually oak or letters). Make them the traditional way,...
MANNED EDUCATIONAL…
Three sticks — two strings... So modelers joking about educational models. Those and in fact, usually— solid wood: the wing and the fuselage, and the stabilizer keel of the purple...