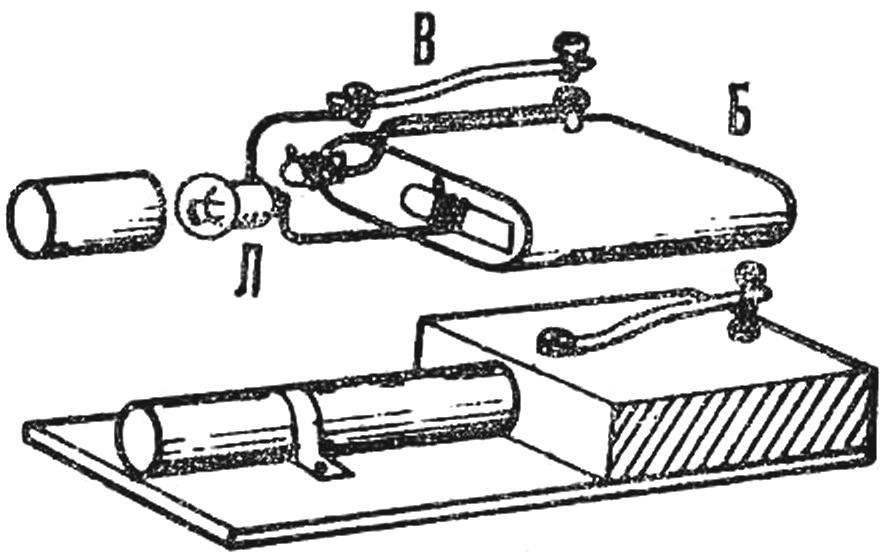 Someone who knows Morse code or just going to study it, can build a simple device, shown in the figure. On a plywood Board install the battery B and the lamp L of the flashlight. Contactor In the manufacture of contact plate faulty relay. Now connect the parts to each other by wires. To increase the "range" of the Telegraph, put a lamp made from tin or heavy paper tube — a tube length of 20 cm.
Recommend to read
CLAMP FOR COIL
The wires of electrical appliances, having a large length, it is easier to keep folded in a coil. And to lock them in this position, you can make a special clamp. For example, from...
GEAR MAKES GEAR
quickly and Easily you can make gears on a lathe with modular knurling. But the trouble is that this tool is so scarce that not even all the modelers and heard something about it....