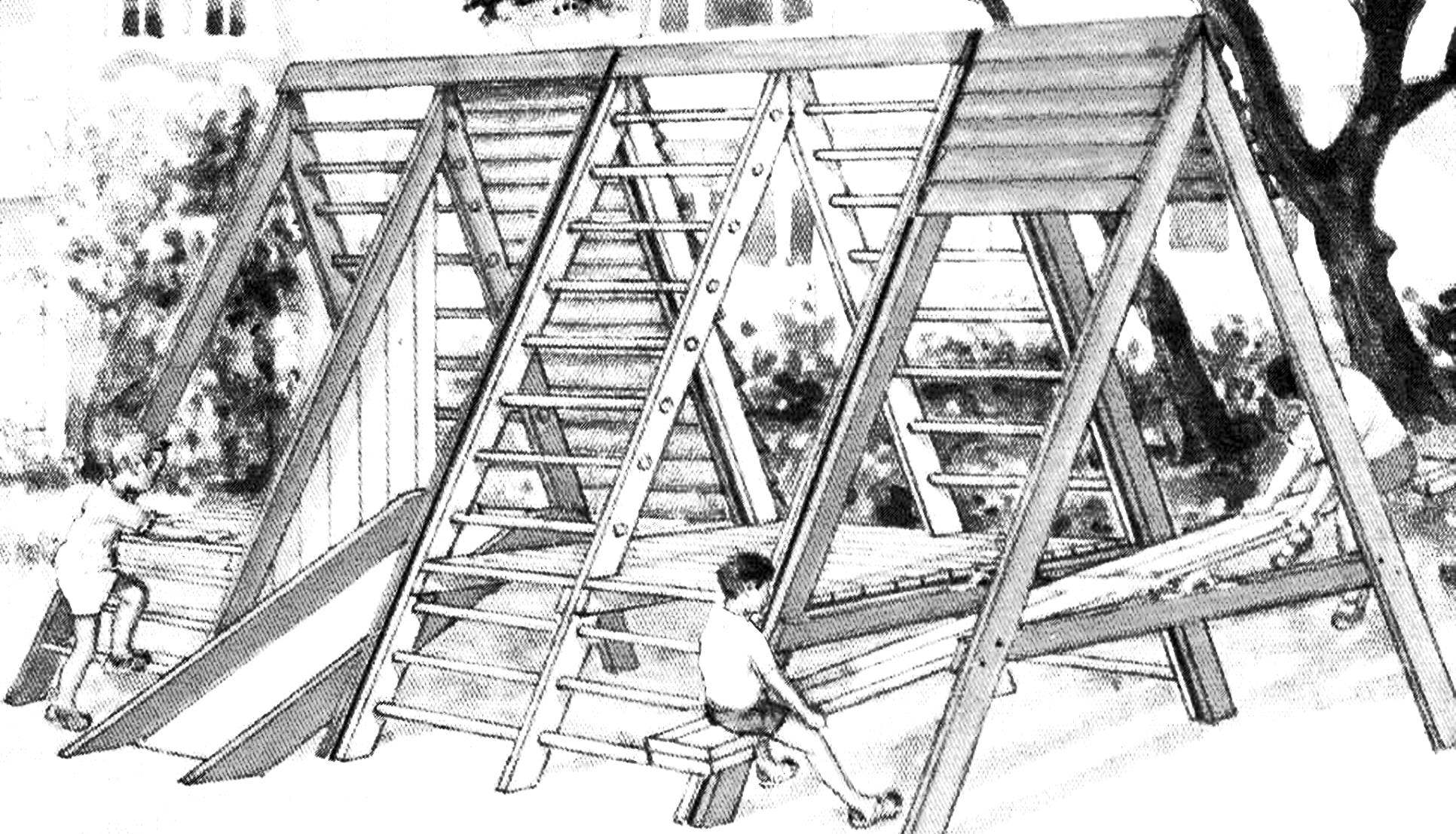 Familiar and typical of most courtyards of residential areas of the picture: instead of equipped children's playgrounds — a traditional sandbox with no less than the traditional "mushroom", in the best case two or three tubular "Spiderman" for climbing. That is why, and looking for other guys for them to play: entrances, indoor playgrounds kindergartens, shaded pergolas.
However, on some yards, parks you can see the so-called "fairy-tale villages": the hut on chicken legs, fantastic wooden figures. But these elements of improvement, despite their visual appeal, as a rule, the most important factor — functionality.
Very rare playgrounds, on which the architecture of small forms — not only decoration, but also life being a game. However, a large amount of work associated with the design and construction of such facilities, their high cost is the main obstacle in the development of integrated solutions yard areas.
However, there is a solution — force the residents with housing maintenance offices of the available materials to make for children interesting game structure.
About how to do it, says the architect N. Fedotov.
The proposed design assembled from standard elements which in various combinations create multi-functional pieces for games, solved in the same architectural style.
The main material used in construction — Board sections 50Х150 30X150 mm. mm and thicker going main load-bearing parts and serve as an additional thin ties and decorative trim.