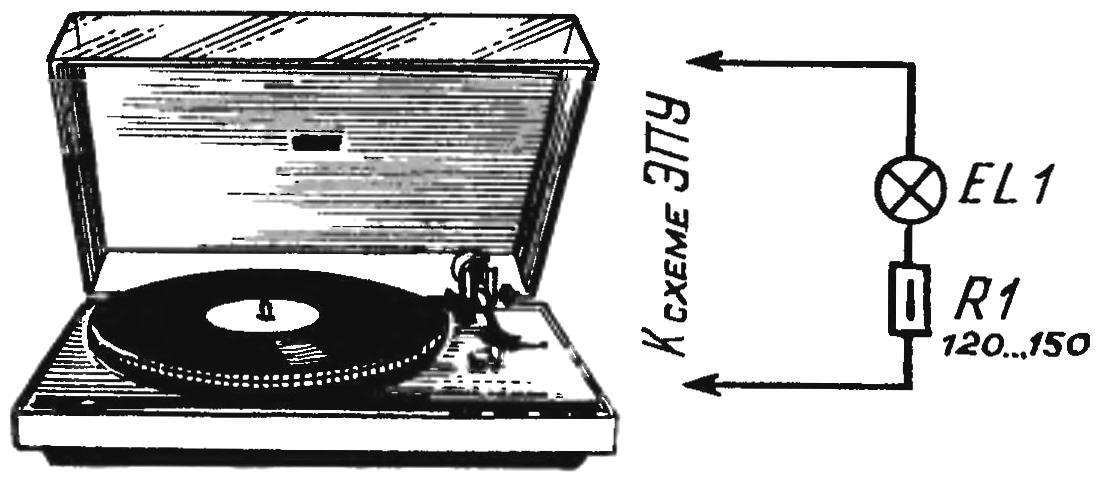 I suggest a small revision plectropterinae unit G-602, which are widespread to the store "VEGA-109 stereo" and some others.
The fact is that when you stop the disc rotation lamp fotoprilad is heated, which is not desirable for record. To avoid this will fail if the solder in series with the lamp fixed resistor of 120-150 Ohm and 0.5 watt. However, certain deterioration in the stability of the speed, however, at the hearing, it is almost negligible.
When overwriting the effect of the resistor it is easy to eliminate: it can be short-circuit or to provide for this purpose under the disc breaking microtuber. In addition, when changing the speed of rotation may require additional tuning it, but this will happen rarely, because the records I listen mainly on the speed of 33.33 rpm.
In addition, this refinement contributes to extending the service life of the lamp.
A. BRANITSKY, Minsk, Belarus
Recommend to read
DELTA – TOP COMPACT
our Readers probably know of noma abbreviation TX-200. It is the tan called autocritic original design created by the famous in the circles of avtomodelistov Kharkiv V. Taranukha, in...
TOROIDAL UNIVERSAL
For feeding low-voltage soldering iron from a household outlet uses simple adapters, which are, as a rule, the quenching capacitance (capacitor for a specific value). However, the use of...