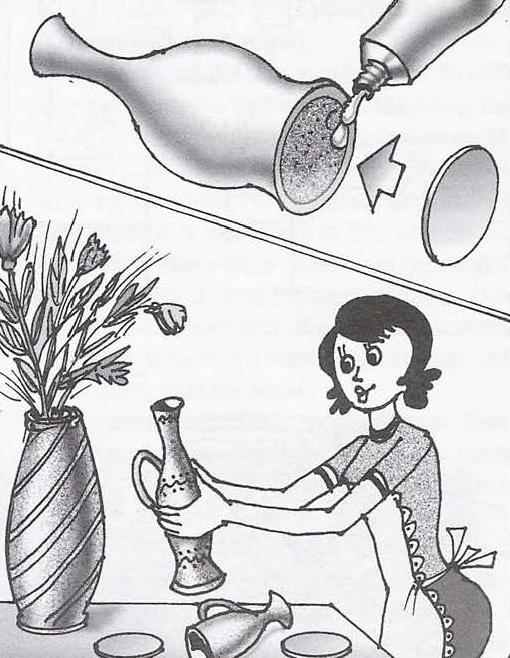 Many decorative vases and figurines have a rough bottom, which can scratch the surfaces of polished furniture. This can be avoided by sticking to the bottom of the paper or cardboard, carefully cut along the contour. The best glue to use easy to wash them (for example, Wallpaper paste or simple paste).
Then, if necessary, the bottom will be easy to clean.
Recommend to read
CODE FOR SLIDES
Offer a simple method of organizing the slides in the home photo collection, facilitating their search and even the compilation of the program sequence display. Enough side framework to...
INSTEAD OF BRUSH — NAIL FILE
Fall on the overgrown around the pond Bank on clothes to nacelles seeds series. Brush cleans the clothes from seed very bad. Helps file with an average (not small) notch. Sliding...