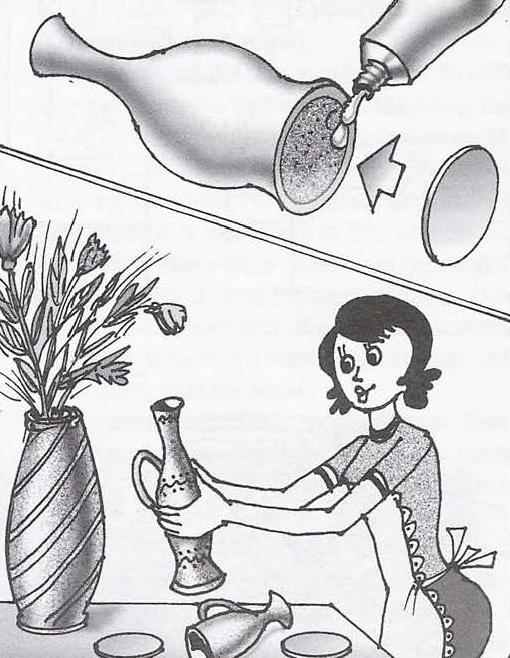 Many decorative vases and figurines have a rough bottom, which can scratch the surfaces of polished furniture. This can be avoided by sticking to the bottom of the paper or cardboard, carefully cut along the contour. The best glue to use easy to wash them (for example, Wallpaper paste or simple paste).
Then, if necessary, the bottom will be easy to clean.
Recommend to read
ON THE SIMPLIFIED TECHNOLOGY
The peculiarity of the proposed model-class submarine EL-500 (Fig. 1) the fact that her body is going from flat wood blanks. Thus it was possible to get rid of difficult for beginners...
GLUE DROP BY DROP
If the Wallpaper was formed glueless bubble and this place had to be cut, use a medical bag filled with glue (casein, PVA, etc.), it will help to inject it directly into the slot. Now...