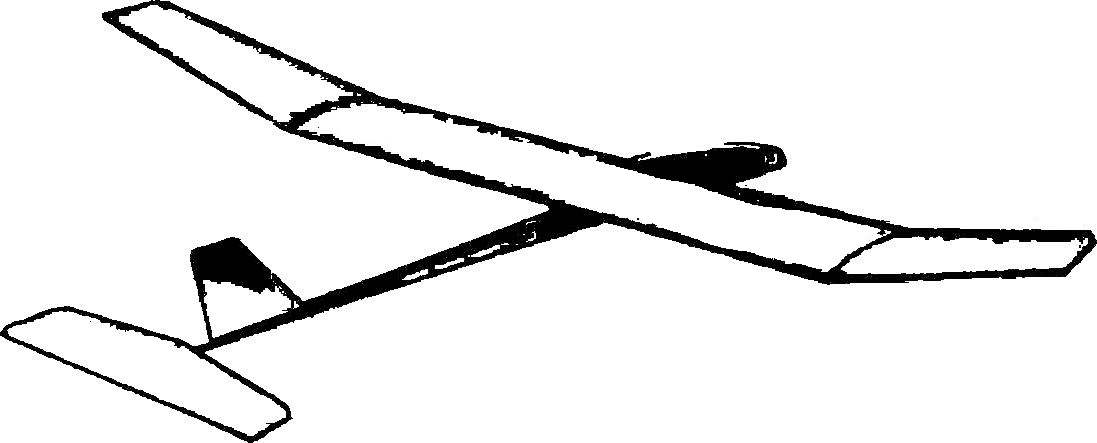 What do you think, is it possible to create a good championship model glider class A1 without balsa? Hardly… it is believed that the absence of a glider balsa parts or evidence of the inability to get this scarce wood, or the inability to work with her. But in any case Bespalova design immediately assigned to the nickname "the stump", and the attitude of its flight properties — the most skeptical, and in most cases, this skepticism is justified.
But is it possible to find an exception to this rule? Let's try…
First of all, you need to determine what is so attractive and winning balsa compared to other types of wood. The dignity of a record of a light material in a relatively large cross-sections specified in the design of every detail. A large section is and reliability of adhesive joints with other elements, and shape stability under load and "time", allowing to build models with long-living, not requiring correction on the leash before each season. In General, due to the use of balsa as a rule, it is possible to create lighter, more durable and reliable wings, stabilizers and fuselage for models of all types.
Attempts to switch to conventional wood immediately lead to a "yuvelirnoi" all the works; the design obtained is unreliable and slender, highly demanding to the quality of materials, working methods and connection details. But this is only the case if you try to reproduce the classic the power circuit! Try it internally first of all to escape from the canons of design Svobodnaya equipment and then "get used" to these design principles: reduction of the number of similar parts, leads to opportunities to strengthen both themselves and butt nodes; competent maximum simplification of the power scheme, among other things, reduces the weight of the adhesive joints and makes the design elements more durable and rigid thanks to the cross-sections of the larger area. If you just take a list of difficult, try to convince yourself that you, like the sculptor, you need only… to cut off the model at all.