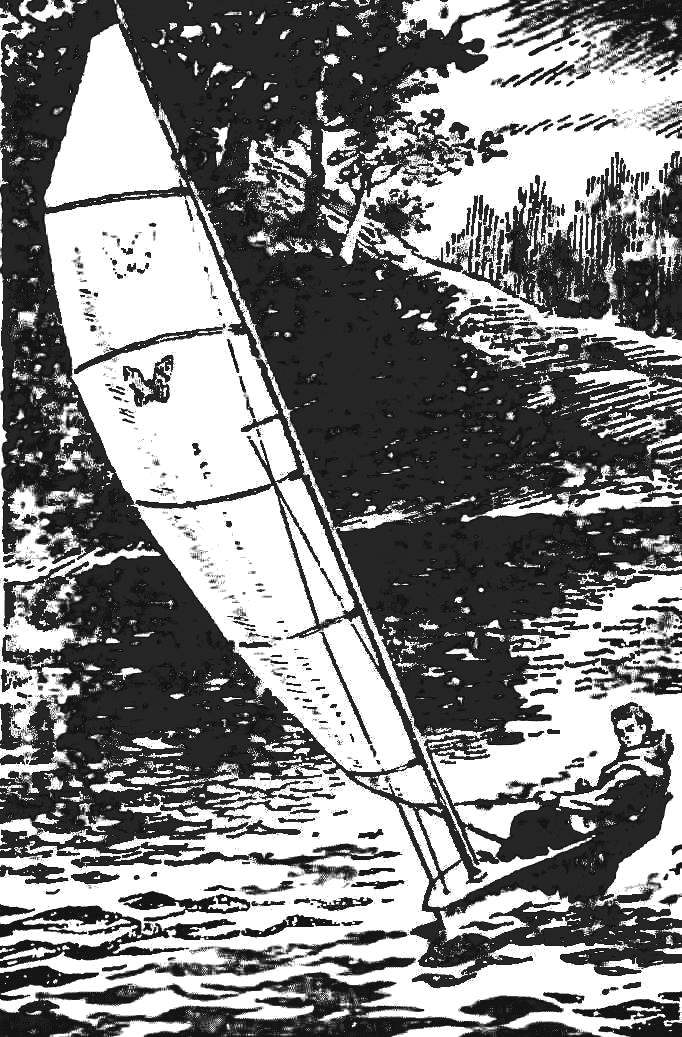 "Moth" is the name of this sports Dinghy. Thousands of boats ply the waters of the lakes and reservoirs in many countries of the world. Especially popular vessels of this class in Czechoslovakia and the GDR. Sailboats these are not monotypes, that is, do not have strictly defined form. The rules allow while maintaining the basic dimensions of the vessel as modification of its contours and the use of different materials for the housings. One of the constructive options, "the Moth," we offer our readers. Dimensions sailboat the following: maximum length — 3.35 m, maximum width — 1.6 m, sail area — 8 m
2
.
Given the drawings and the technology built boat designed for use pressed cardboard (hardboard). Moreover, the entire housing is formed from a single sheet of a thickness of 3 mm.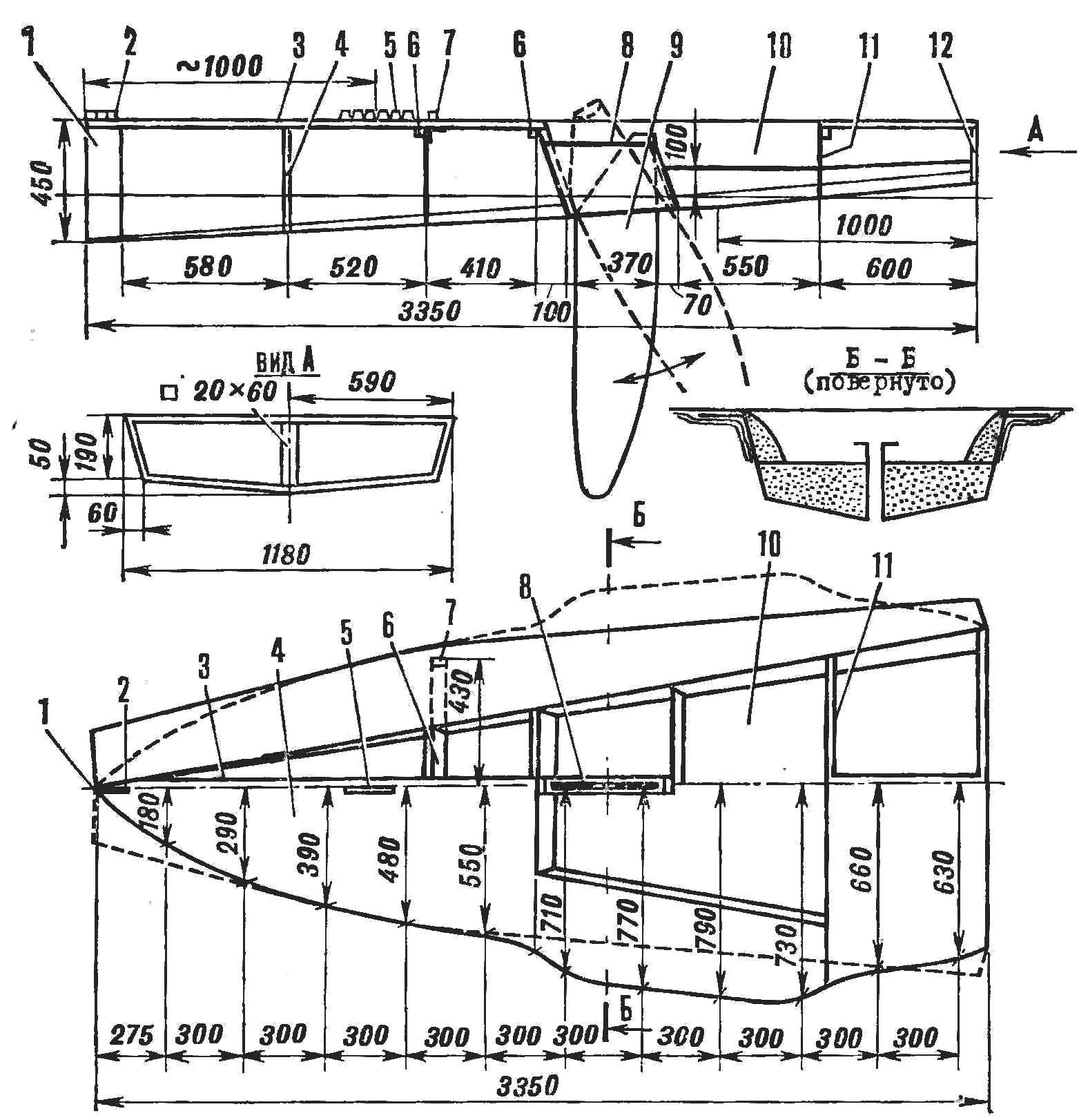 Fig. 1. Hull sport Dinghy "the Moth":
I — stem, 2 — shtag-potens, 3 — deck, 4 — bulkhead, 5 — steps, 6 — BIMS, 7 — vant-Putins in — svartby well, 9 — centerboard, 10 — cockpit 11 — bulkhead of the cockpit, a 12 — transom.
This would require a sheet size 1640X3400 mm. It is marked on both sides. The location of the lines on the face and back sides of a sheet shown in figure 2. Perpendicular to the line DP should be held straight; subsequently, it will have the bulkhead. Their location is shown in figure 1.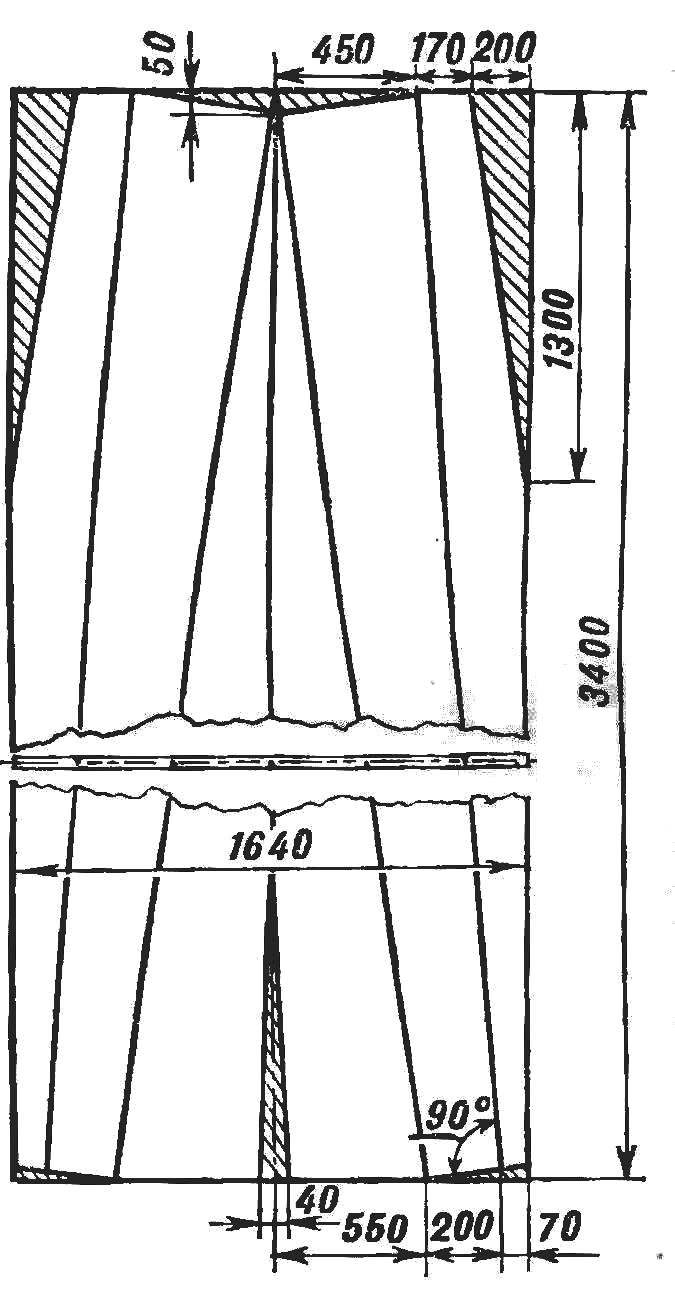 Fig. 2. Layout template and instructions for use of cuts.
After marking, the excess material is removed. Then the cardboard incision at the bend lines approximately half its thickness. Incisions are made only from the side lines. This operation should be performed very carefully so as not to penetrate through the cardboard.