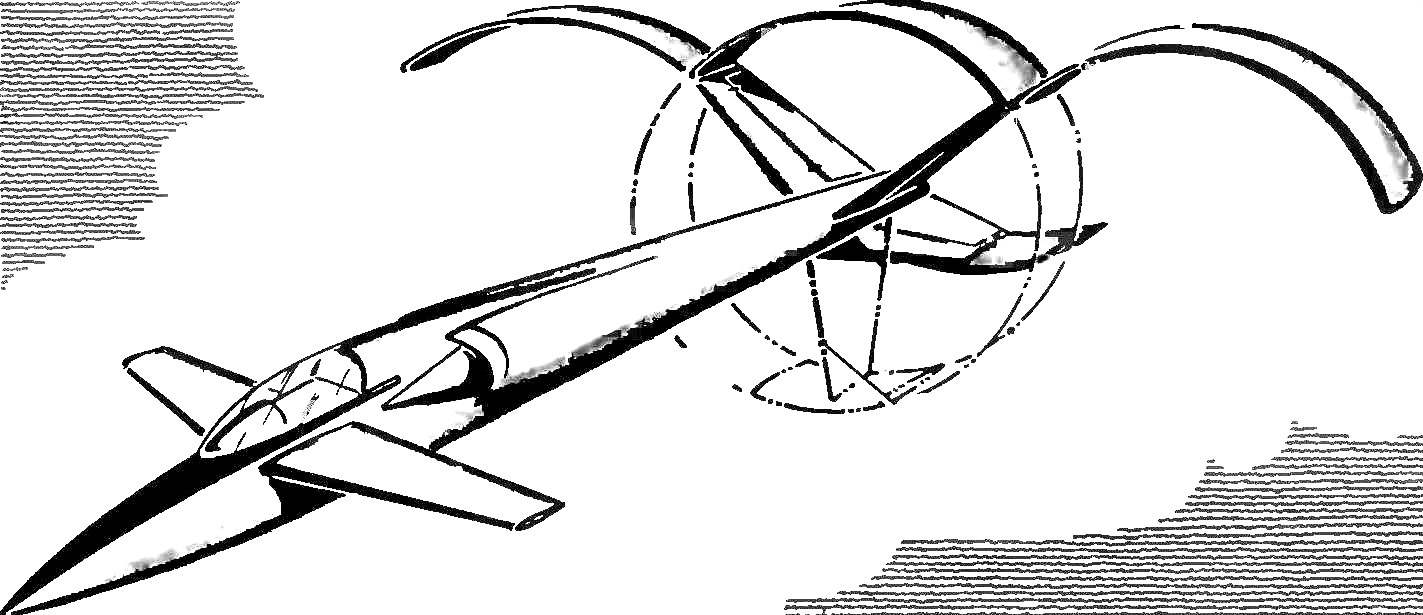 We all somehow got used to the fact that in the model aircraft competition "Experiment" most of the participants performs with apparatus of the type "flying wing". Today, however, experimenting with such models is possible only in the sense to improve sporting results in the institutionalized rules of the subclasses. More serious problems "flying laboratory-wings", as thoroughly investigated in aerodynamics to solve. The results show these models are much lower than conventional sports.
However, in recent years, innovations rules legitimized the broader boundaries of the field of creation of devices of unconventional schemes and layouts. However, apart from unusual to view Antonov an-athlete model of a modern fighter (the original, in fact, it is only a compulsory binding-rotor machine with the supersonic geometry), the real news, worthy of the title of the championship, is still there.
What's the matter? Nothing to experiment, because it has long been known and studied? It is difficult to accept, and if these can be considered "flying wings", then there are many other search directions, until just past the stage of preliminary designs and require practical simulations.
What are we talking about? At least get acquainted with several interesting ideas proposed by Aleksey Stasenko from Kiev. All of them are amenable to implementation in model execution and in the case of a successful implementation can provide invaluable in the studies of aircraft future schemes. We recommend these developments to your attention as one of the possibilities to restore the attractiveness of the competition "Experiment" and give them a focus that is really relevant.