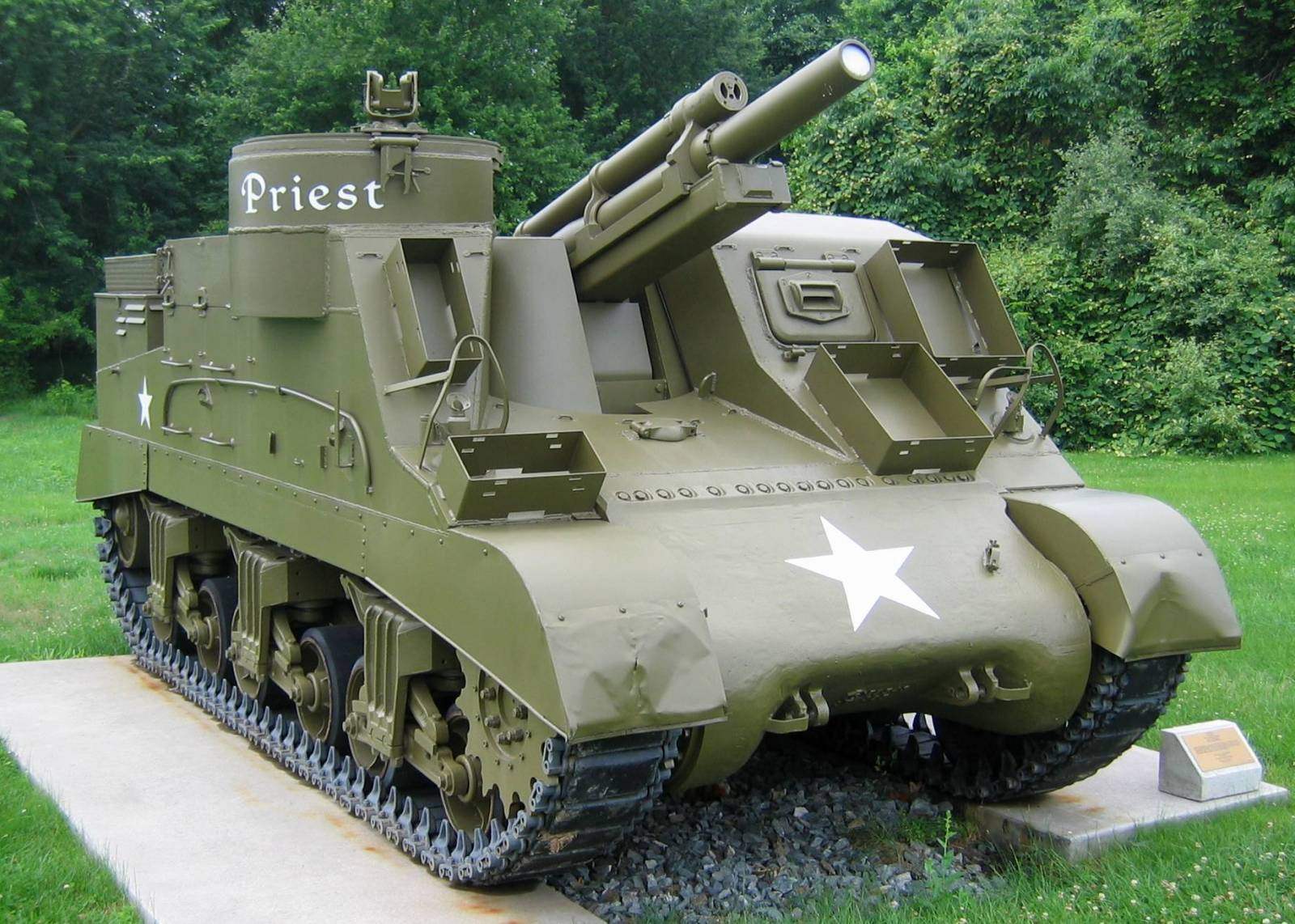 Self-propelled artillery 105mm setting M7 widely known as Priest ("Priest"). She was the main American destroyer during the Second world war and one of the most numerous, released at this time. The weapon was in service with many artillery units and all units of the armored forces of the United States. It was accepted into service in April 1942 as the M7 105mm Howitzer Motor Carriage howitzer was the end of the war "circulation" in 4316 copies.
Baptism of fire for the US army M7 received in November 1942 in operation Torch, the Tunisian campaign (1942 – 1943). At the same time the British, having ACS under lend-lease, included them in the composition of the 8th armored division and used in combat against German troops E. Rommel in El Alamein.
During the Second world war the American army was formed 67 divisional and separate battalions, the arms of which were M7. 62 of them (48 and 14 separate division) fought in Europe on the Western and Italian fronts. Especially the installation proved in the course of the Sicilian operation in Normandy on 6 June 1944, where they carried out fire support to units in landing their ships and the battle of the bulge.
In the Pacific theater of war SAU M7 were used sparingly and were part of the units. This was due to the specifics of military operations on the Islands, covered with hard-off jungle. Most successfully, the M7 self-propelled guns were used as assault guns, destroying fortifications built here by the Japanese, especially in "operation iceberg" in April 1945 during the battle for Okinawa in the 1st and 6th divisions of the marine corps.