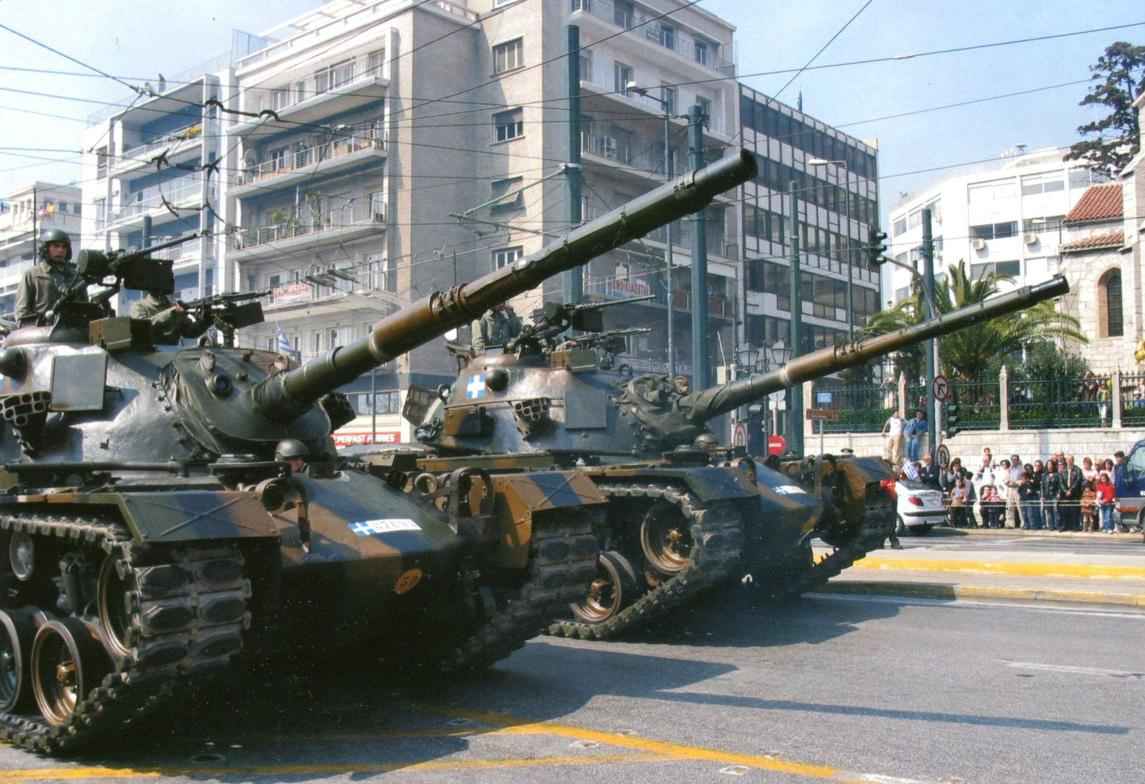 In October 1950, the design Bureau of the Detroit Arsenal (Detroit Arsenal Tank Plant) began designing a new tank, designed to replace the M47 medium tank. Will not be superfluous to note that the latter at the moment has not yet been adopted. It is obvious that the leadership of the U.S. army was aware that the M47 is not promising fighting machine, as largely based on constructive solutions tank M26, created at the end of the Second world war.
The draft of the new machines put the design of a skilled heavy tank Т43. He was inherited by the new one-piece streamlined housing is u-shaped, which is close to oval in cross section. American experts believed that this form of housing equal to the thickness of the armor will provide better ballistic and mine protection in comparison with traditional designs. In addition, the new medium tank, the diameter of the tower overhead in the light maintained the same as on a heavy – 2159 mm. And this despite the fact that he would be armed with 90 mm gun, not 120mm, as Т43. This solution allowed to make the walls of the tower, a significant slope and to abandon a developed stern niches. In General, the tower had the shape close to a hemisphere, which significantly increased its sharedetails.
Tank draft completed by December 1950. And on 27 February of the following year it was officially approved by the military and received the designation 90 mm Gun Tank T48. The chassis of the first prototype arrived on a two-week factory sea trials on the ground in Chelsea in January 1952. The remaining five prototypes were produced in April – July of the same year. State tests of tanks proceeded at Aberdeen proving ground and the ground in Fort Knox until the end of 1952. According to their results in the design of the T48 has made numerous changes, but many questions still remained unsolved. However, due to the urgent needs of the army in the new tank, April 2, 1953 it was adopted under the designation 90mm Gun Tank M48. In addition, he was given the proper name "General Patton III" (General Patton III), in honor of General George S. Patton, the most famous American tank commander of world war II.
Serial production of the M48, then still under the designation T48 began in the factories of the companies Chrysler Corporation, General Motors Corporation, Ford Motor Company and Alco Product even before completion of testing. From 1952 to 1959, the US industry has released 11 703 of the machine.