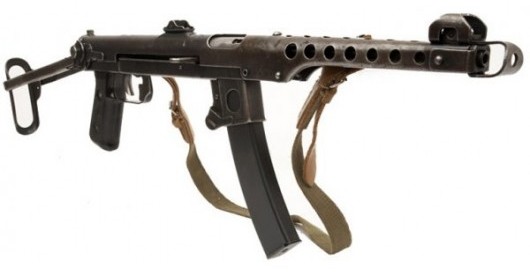 Air rifle Hatsan (Hatsan) is widely known in Russia among fans airguns. They are successfully used also for entertainment and for hunting. Besides you can buy them at very reasonable prices.
Rifle Hatsan familiar to all shooters. In Russia today, this Turkish brand has occupied a stable position, delivering to market thousands of models of budget and more expensive lines. What is so good Turkish Pneumatics and what do we know about the brand? Read below.
Three reasons to buy a rifle Hatsan
Actually causes more. But we highlight the three main advantages of Pneumatics:
The perfect combination of quality and price. This is the case, which often write "best combination". Indeed, the democratic value, even elite models is complemented by the high quality of all materials and Assembly design, ergonomics and an attractive appearance.
Durable and beautiful materials. Turkish manufacturer uses only the best construction materials – wood for the Lodge and butt, high-quality plastic, gun steel for the barrel. Therefore Hatsan-rifles look very expensive and nice to hold in hands.
The most important advantage – excellent shooting characteristics. Turkish Pneumatics no accident is in such demand all over the world. No matter how beautiful she was, without high accuracy, it is only a toy. But the company's engineers have taken care of that "toy" gave an excellent muzzle velocity, had good power and accuracy.
A little history of the brand
The company entered the market in 1976, offering the world high quality and inexpensive air guns. Arrows of different countries have evaluated the products of the brand almost immediately, and today the company is known far beyond the borders of Turkey. Today over 90 countries are consumers of the products of this brand.
The main advantage of the brand can be considered policy. All components are manufactured at the enterprises of the company, and not ordered from third-party developers. This allows you to fully control quality and significantly reduce the cost of finished products.
In addition, any rifle Hatsan is a structure designed using innovative computer technology and manufactured on high-precision automated equipment. The company has the ISO 9001 certificate that guarantees conformity of quality management system to European standards. Finally it is worth to add more than 15 thousand square meters of production space and a huge machine Park of modern equipment.
S. ROMANOV
Recommend to read
"UFO" IS FOR THE BIRDS
Indeed, an unusual feeder something like the popular image of the alien craft. However, this is only ispolzovana polutoralitrovye plastic bottle, which cut two year old. Through them you...
CRUISERS OF ITALY IN THE SECOND WORLD
By long tradition, the Italian cruisers, including heavy, have a sort of "whipping boys" in the field of shipbuilding. It's hard to find a review or article 30-ies of the last century,...