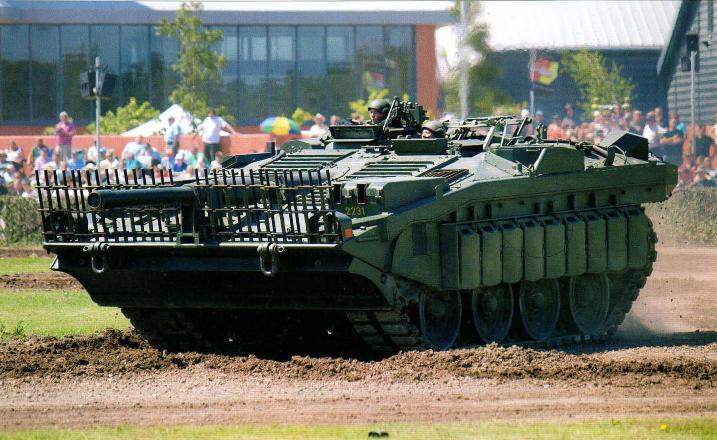 After world war II in tank to establish a relatively strict classification. Steel tanks called armored combat vehicle on tracks with a cannon placed in a rotating turret. Self-propelled artillery installations (SAU) was called artillery on self-propelled chassis. Assault guns -well armored self-propelled gun on the base of the tank for direct infantry support and suppression of enemy tanks. Tank destroyer – specialized units to combat enemy armored vehicles, sometimes with incomplete anti-bullet armor. In the case that the tank destroyer had a full reservation, it was called a tank destroyer. In 1966 in Sweden in serial production was the main battle tank Strv-103, which combines the capabilities of the tank and at the same time, the fighter tanks.
The Swedish army has a rich combat history. Although the country has not fought for nearly two centuries, the combat capability the Swedish armed forces is estimated highly enough. The first armored vehicles in the Kingdom appeared in 1920, when the Swedish firm Tidaholm has made a few experimental armored vehicles. Further the Swedes always supported the combat power of his Panzer forces. So, by September 1939, their army had 104 tanks of domestic production. In addition, purchased 64 Czech tank; 48 – m/37 and 16 m/38.
By June 1941 the number of tanks m/41 in the armed forces of Sweden, built in the Czech license has reached 116. By June 1942 its industry produced 122, and by March 1944 – 106 these tanks. In addition to them, produced and self-propelled guns on the Czech license chassis.