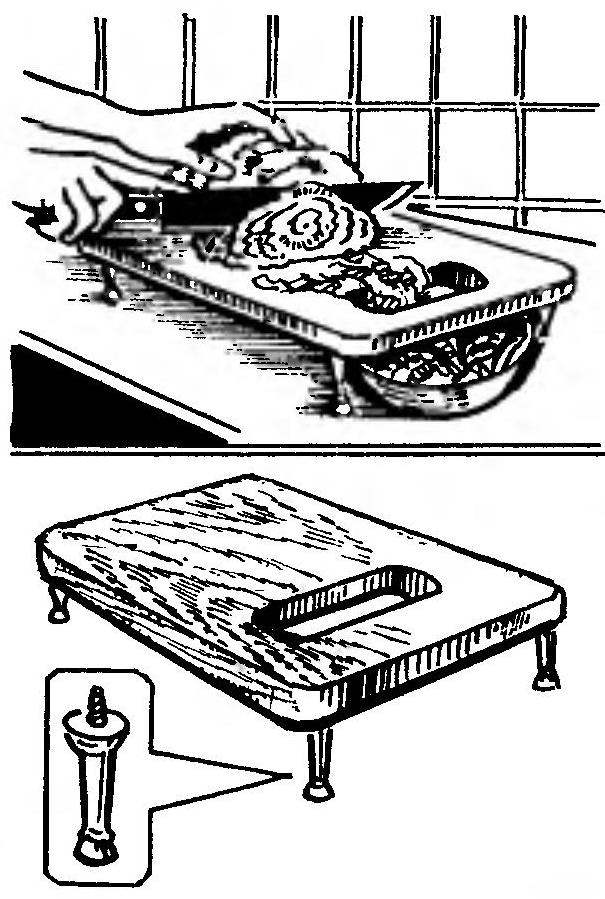 To work with kitchen cutting boards is not very convenient: its area is not always enough, and cut have to periodically remove it to free up space to continue working.
Attach the Board to the four legs of this height, so you can slip the pot and the Board will turn into a continuous conveyor, which sliced will be conveyed through the hole accumulation, without interfering with work.
Recommend to read
WINNING "SKYSCRAPER"
Present to the readers a model rocket class S1B (altitude) with a total impulse of engines to 5 N·s allowed A. Mityureva for a number of years show high sports results (1990— second...
BUCK… EXTENSION
When performing various jobs around the house was sometimes necessary to have on hand a source of electricity with lower than the normal network voltage. For example, to illuminate the...