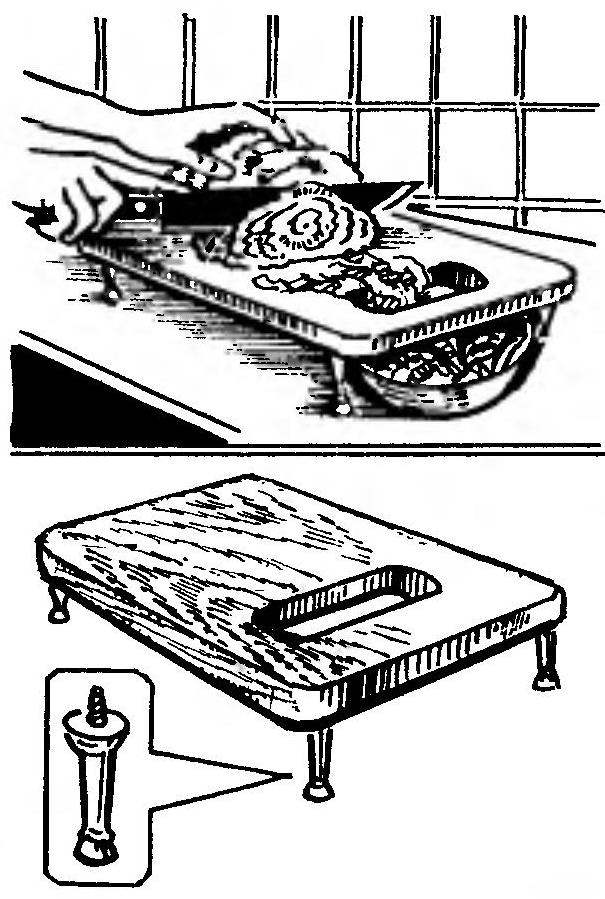 To work with kitchen cutting boards is not very convenient: its area is not always enough, and cut have to periodically remove it to free up space to continue working.
Attach the Board to the four legs of this height, so you can slip the pot and the Board will turn into a continuous conveyor, which sliced will be conveyed through the hole accumulation, without interfering with work.
Recommend to read
SWING WITH GROMMET
Never empty on the Playground, even the most simple swing-weights. Like the guys, strongly rebounding yogis, to fly up. But the landing is often less than pleasant: a little...
THIRD HAND
When working with such sensitive measuring instrument like micrometer, it is necessary to hold it with two hands — and what to hold on to what is measured! A kind of third hand may be...