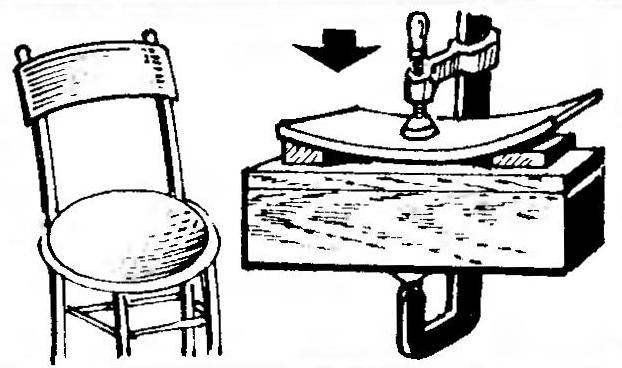 The back of the chair can be flat, but bent much easier. How to do this? This does not require special equipment and technology is simple. Enough to have a furniture clamp and several supporting wooden beams. The middle of the plywood workpiece backless steamed over the spout of a boiling kettle. Placed it on two pieces of wood, steamed place of the preload clamp and leave for a day or two in this position the deflection will continue after the workpiece is removed load.
Recommend to read
MAGNETIC KEEPER
Magnetic stand made from old magnet, will take care about the safety of various small items — from paper clips and pins to "precisely" small tools and fasteners. It will also help to...
ATLANTA ELECTRICAL CIRCUITS
Who used a portable transistor radio, know how, over time, decrease the sensitivity and loudness of the radio, begins to "float" the rate of advance of the tape in the music player... ...