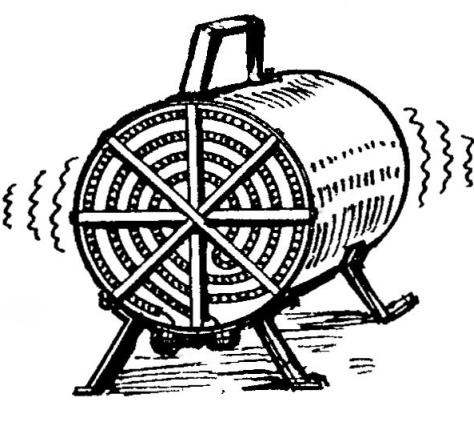 Heater mini type electric air heater (IEC) is now unlikely to surprise anyone. To acquire these small and comfortable appliances for every taste. But it is not necessary to spend money on industrial products, especially imported. I, for example, has long been home-made and, according to the unanimous confession of the household, very aesthetic of MEK.
It is based on the nichrome spiral tiles, electrofone motor (hereinafter referred to as "solid" motor) Yes a tin of paint.
As in most industrial analogues, the air flow in this coil creates a homemade multi-blade propeller. Rigidly fixed on the shaft of the motor, it blows air through burning them-rum spiral, fixed on the struts of heat-resistant electrically insulating material. The heating or drying clothes. When you turn off the heater IEC improvised works like a normal fan.
That is, the omission of such appliance is not threatened. The reliability of it too no doubt. The only thing required from the users, not to forget about fire safety rules.