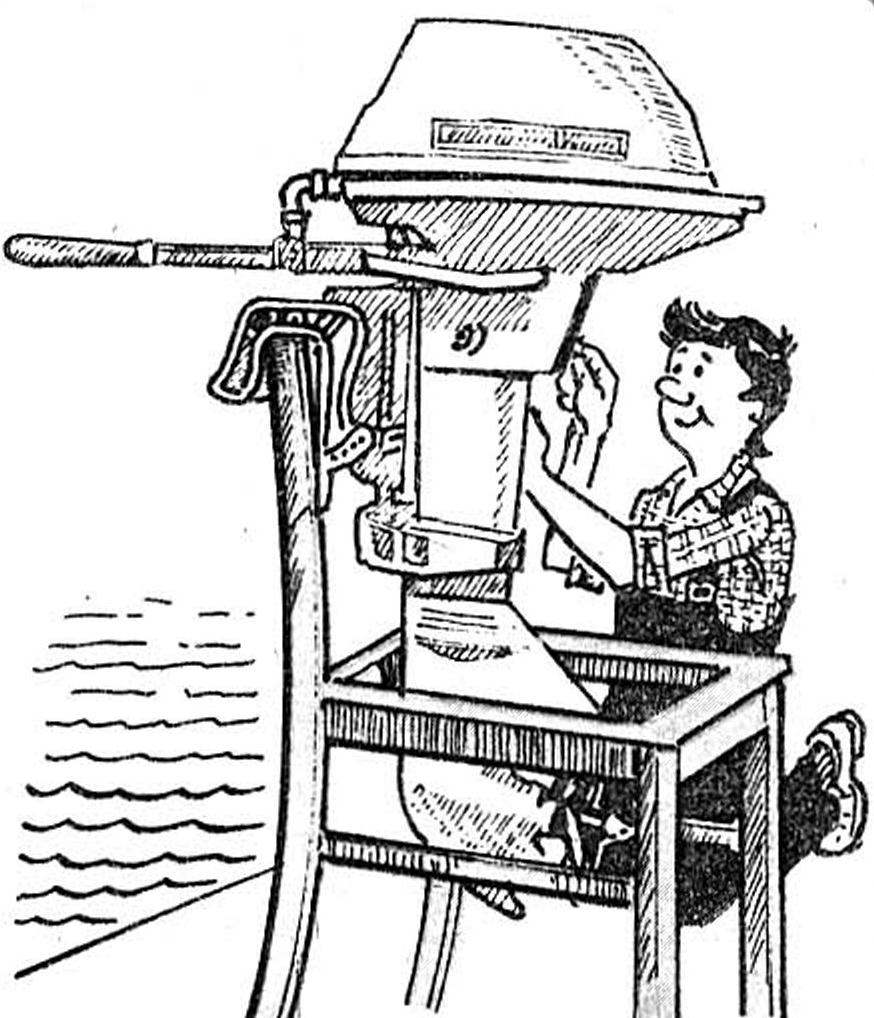 There is no doubt that engaged in repairing the outboard motor should be on the beach. However, there are often problems with its installation in vertikalnom position. Vodnomotornyj do for this special stand-goats. The simplest version of such a device is shown in the figure is an ordinary chair with the seat removed.
Recommend to read
ACCURATE MARKINGS
To spend simply a circle on a plane costs nothing with the help of a compass. But what if this line should cover a cylindrical billet? For a rough layout, you can use string or a rubber...
"GRAD" AMERICAN STYLE
In the 1970 - 1980s, Soviet designers created the powerful jet system of volley fire MLRS, the superiority of which was recognized by military professionals worldwide. Under their...