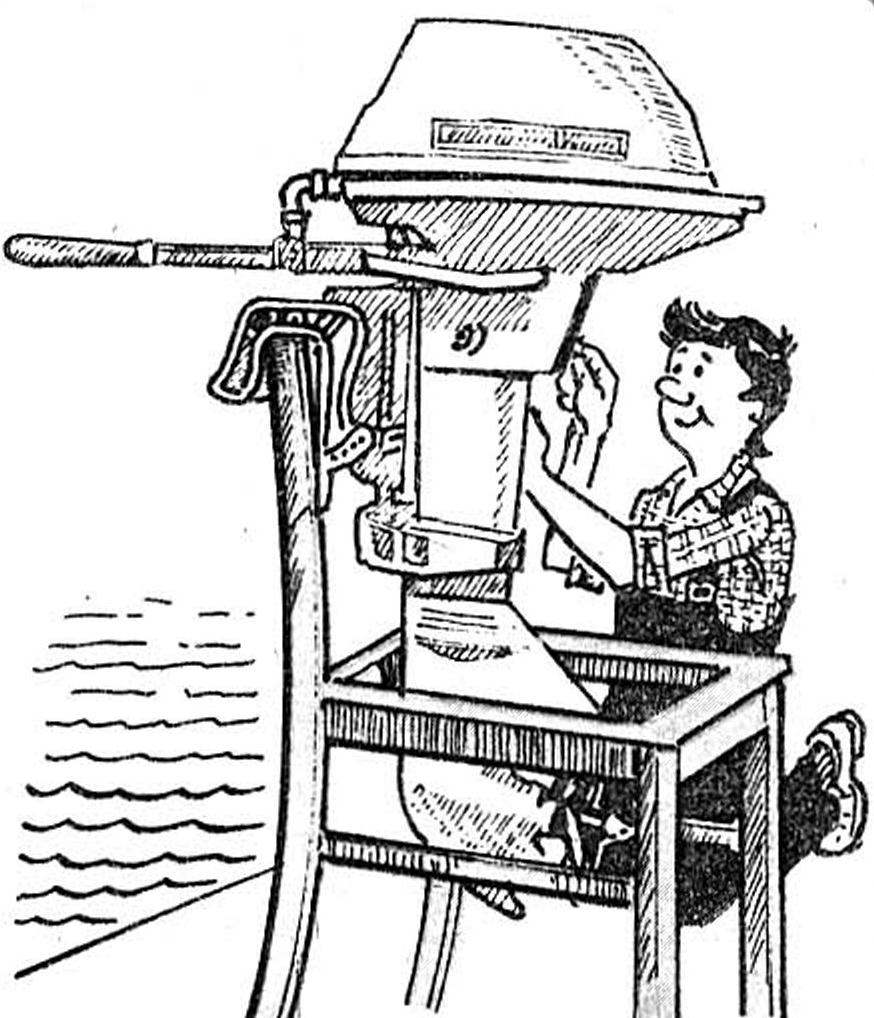 There is no doubt that engaged in repairing the outboard motor should be on the beach. However, there are often problems with its installation in vertikalnom position. Vodnomotornyj do for this special stand-goats. The simplest version of such a device is shown in the figure is an ordinary chair with the seat removed.
Recommend to read
SISTER OF "SEVEN"
With the proposal of developing a new Intercontinental ballistic missile operating on liquid oxygen and kerosene, and in 1958 was made by the Council of Chief designers. While its weight...
WINDOWS FROM EUROPE
The glass their hands. Scientists are constantly talking about global warming, but nature in winter so additional "tightening" frosts and blizzards, which casts doubt on this assumption....