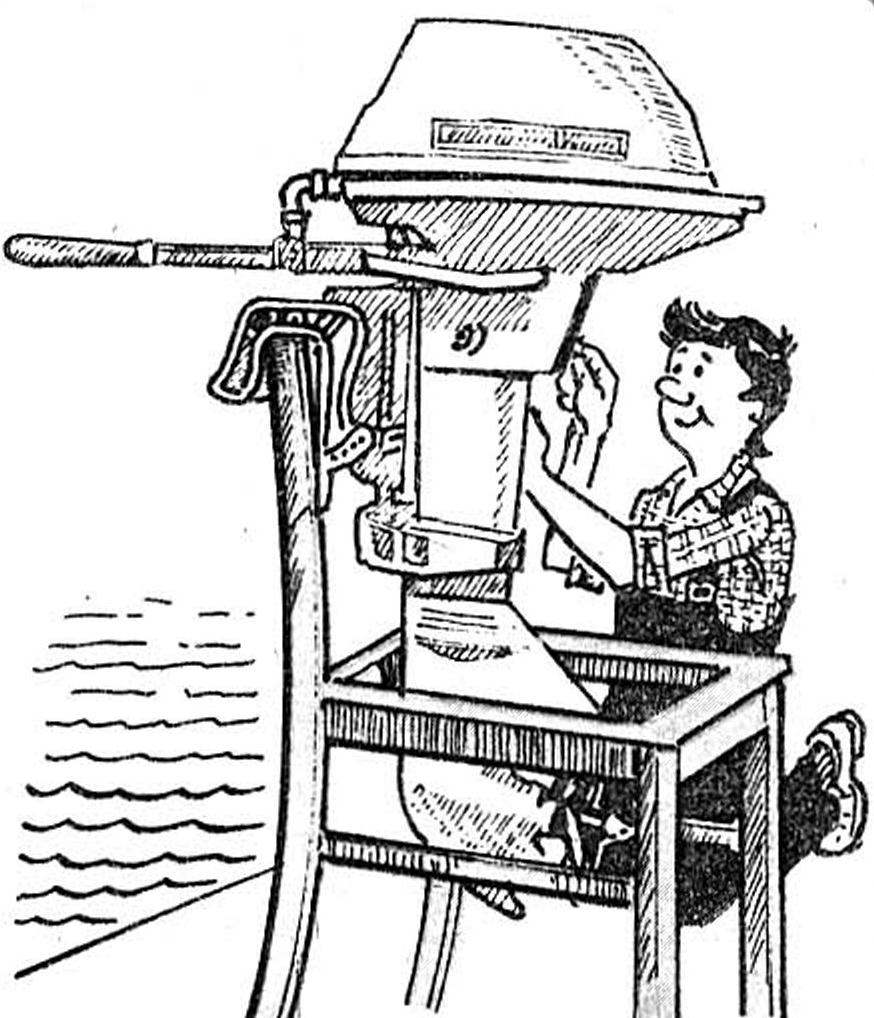 There is no doubt that engaged in repairing the outboard motor should be on the beach. However, there are often problems with its installation in vertikalnom position. Vodnomotornyj do for this special stand-goats. The simplest version of such a device is shown in the figure is an ordinary chair with the seat removed.
Recommend to read
FOOT IN AID
To remove or hang on the door hinges alone — for many, this becomes an intractable problem. Make the device shown in the figure, and the case will move forward.
CLAMP? NOT A PROBLEM!
It is known that the easiest and most reliable method of connecting pipes with flexible hoses, with clamps, However, to find the latest is not always possible, and to do it with my hands...