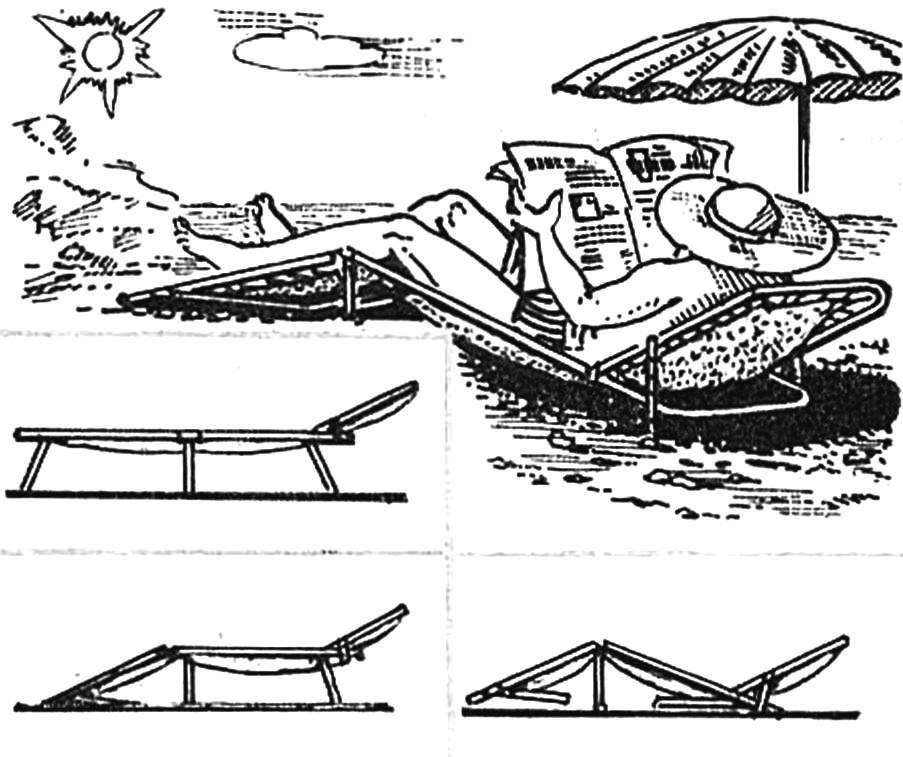 To relax on the beach or in the shade of the trees in the garden need to buy a chaise lounge or to hang a hammock. Enough to reach outside the cot and, bending front or back legs, to find the most comfortable position.
A. LESSA
Recommend to read
PIN-PULLER
Once worked with manuscripts in the shade of a leafy tree. Suddenly, one of the paper sheets picked up by the wind and lifted up quite high, where he was stuck among the branches. Even...
HAMMOCK-IMPROMPTU
For most days of the summer holidays — a time of carefree family holiday, which many spend in the country, the plot or in the garden. At this time, each camper tries to make up for...