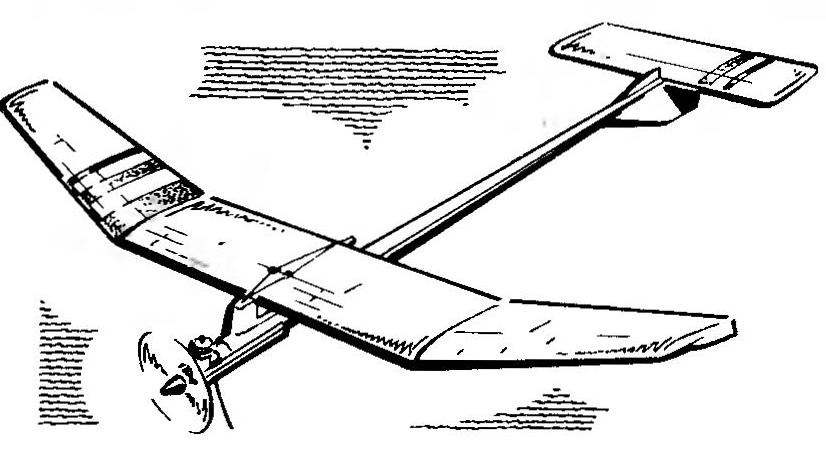 Unbeatable the development of composite and "duralumin" technology in the championship class expense of building a traditional Р2С, n unfortunately has a negative side. First of all it concerns the mass popularity of time. The fact that the technology which provides the elite group unikalnye results, not tan available in regular krukowski conditions. In Patni to apply the techniques of the masters also do not necessarily guarantee expected performance and technical data in connection with many subtleties at all stages of model generation. Moreover, starting from the selection of raw materials, adhesives, technologies, tooling and ending with the balancing and debugging machines, originally designed under a single superdigital. Important is the problem of the scarcity of the same materials and adhesives.
In addition, because of the overwhelming advantages of a modern school time in many places now even had an opinion: if you can't play the supermodel, and do not "jerk". As a result, not only lost the popularity and mass, but gradually go into oblivion knowledge and experience based on previous school construction. It is impossible not to notice, having been even in specialized, most recently, successfully working circles.
What is the way out? Perhaps the answer is not simple dalenko, national Academy of Sciences and all other types of modeling where today went well with the apparent distinction between "elite" and "mass" technique. Perhaps an interim solution — in the further development of "poluchalsya" of the devices of the transitional type, which provides good performance results (of course, for maximum availability, simplicity and adaptability!). By the same hobbyist-athletes of medium level very g. o-even more effectively to determine their capabilities NAK, Tang, and the requirements n design their technine.