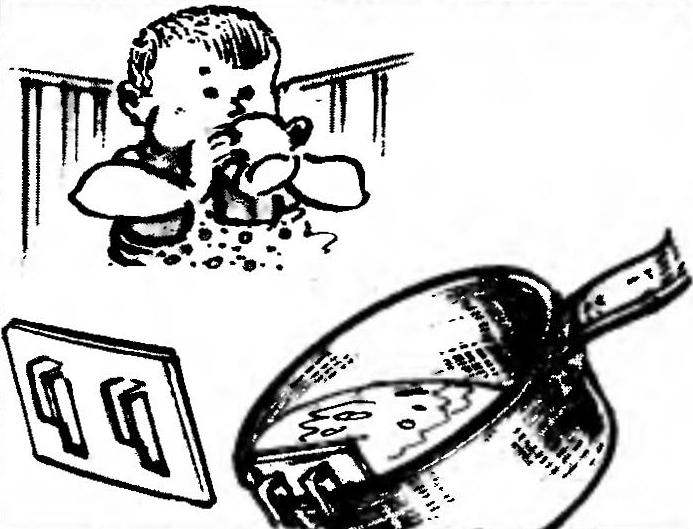 It is known that after boiling milk on its surface is formed with the foam. Some like it, others don't. A matter of taste, as they say, if we are talking about adults. However, if the milk is preparing a young child, baby, foam he is not only unnecessary, but is even some danger.
So foam does not get into the Cup and the child choked, it is necessary to scoop or NAC saucepan to wear before pouring a special "penological". You can do it for a few minutes cut out of thin sheet metal.
P. IVANOV, G. s t u p I n o, Moscow region
Recommend to read
WATCH YOUR FINGERS!
To protect the fingers from accidental hammer blow, enough to produce a simple holder for the nails. In the metal plate with a length of approximately 100 — 150 mm is necessary to saw...
JUST LIKE THE CHAMPIONS
Good modelers! Almost all of the many sports classes they have and the same subclass designed for students. Equipment from the "juniors" easier, more accessible, and to treat her in the...