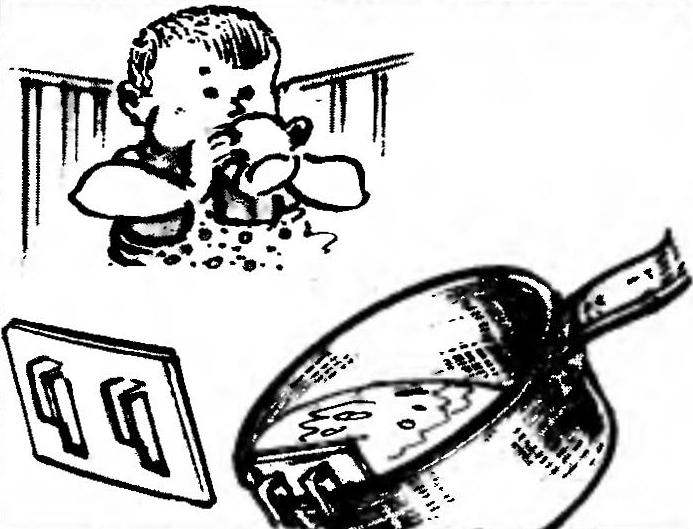 It is known that after boiling milk on its surface is formed with the foam. Some like it, others don't. A matter of taste, as they say, if we are talking about adults. However, if the milk is preparing a young child, baby, foam he is not only unnecessary, but is even some danger.
So foam does not get into the Cup and the child choked, it is necessary to scoop or NAC saucepan to wear before pouring a special "penological". You can do it for a few minutes cut out of thin sheet metal.
P. IVANOV, G. s t u p I n o, Moscow region
Recommend to read
PROBE FROM SYRINGE
Excellent probes for the tester and other measuring instruments are obtained from ... disposable syringes. To do this, in the bottom of a plastic cap with an awl is pierced through hole,...
STEPPE BOGATYR
Every few minutes the conveyor of the Leningrad production Association "Kirov plant" comes a brand new tractor K-701 "Kirovets". Thousands of these machines working in the fields of the...