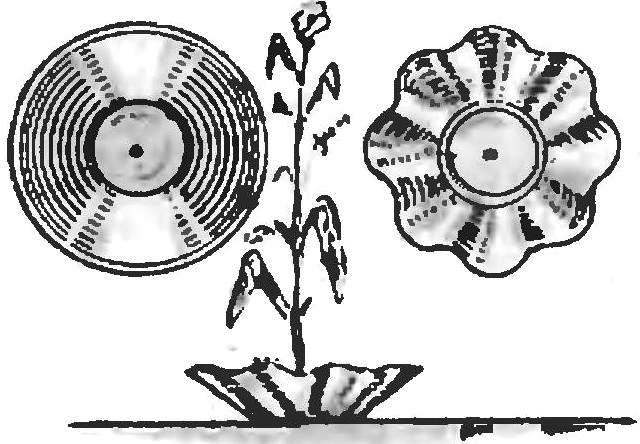 Gramophone, phonograph, record player, radiogram… Today, the replaced player and even a computer, and instead of plates — laser discs. Well old records where?
I propose to use them for the manufacture of planters and flower pots. The plate is laid on a heated in an oven pan and wait until it slightly softens. Then raise her fingers over the edge in several places and twisted into a kind of socket. Until the material has cooled, it can be given any desired shape, not only flower pots, but, for example, vases.
Recommend to read
WICK WATERING…
Not only on vacations or long absences to the lovers of flowers will find useful hint that such a scheme of automatic irrigation of plants. In a pan set any of the stand (e.g., bricks)...
SOCKET — LOCK
To keep the inquisitive child" from dangerous "experience" with an electric shock will help a simple device. In textolite disc Ø 38 mm and a thickness of 2 mm drilled Central hole Ø 3 mm...