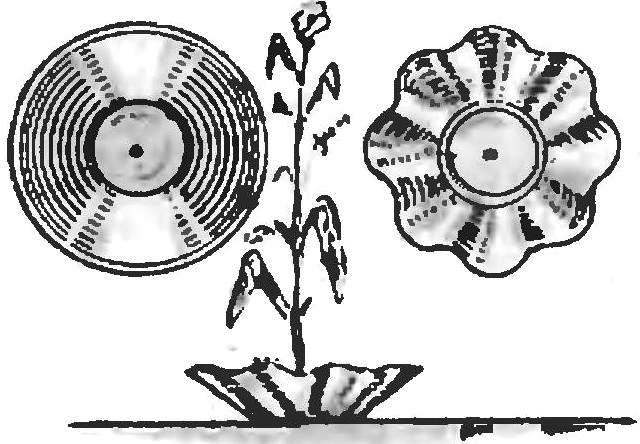 Gramophone, phonograph, record player, radiogram… Today, the replaced player and even a computer, and instead of plates — laser discs. Well old records where?
I propose to use them for the manufacture of planters and flower pots. The plate is laid on a heated in an oven pan and wait until it slightly softens. Then raise her fingers over the edge in several places and twisted into a kind of socket. Until the material has cooled, it can be given any desired shape, not only flower pots, but, for example, vases.
Recommend to read
CONVERTIBLE FROM THE VILLAGE OF OSTROVTSY
Oleg Starikov — Amateur autoconstructor enthusiast from the little village Ostrovtsy — know all the local fans of technology (and it can be safely attributed the majority of the male...
STOVE "HOUSEKEEPER"
Wonder how good Russian baking! The sweet bread from it, most nourishing soup of it. She and the heat in the house will remain, and herbs for the winter, dried, and pottery, saverchenko...