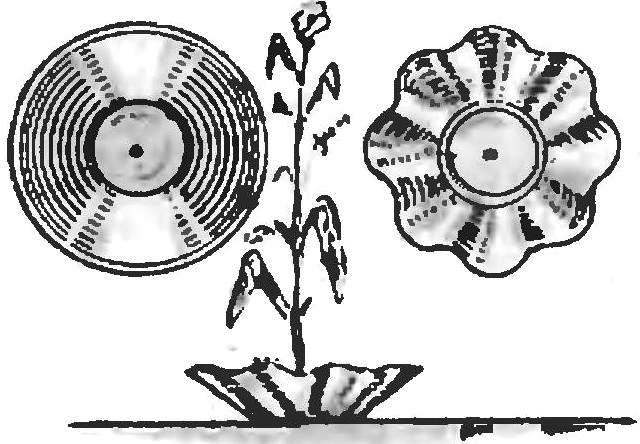 Gramophone, phonograph, record player, radiogram… Today, the replaced player and even a computer, and instead of plates — laser discs. Well old records where?
I propose to use them for the manufacture of planters and flower pots. The plate is laid on a heated in an oven pan and wait until it slightly softens. Then raise her fingers over the edge in several places and twisted into a kind of socket. Until the material has cooled, it can be given any desired shape, not only flower pots, but, for example, vases.
Recommend to read
TRUST CALCULATION COMPUTER
With the calculation of the resonant circuits (filters) have to face almost every radio Amateur. It is proposed to sub-contract the performance of this work a personal computer, using...
CONTROL LINE SPEED
Master of sport international class, world record holder Vladimir Malinkin today recognized as the leader of korovikov, speakers with high-speed models. Although Volodya was...