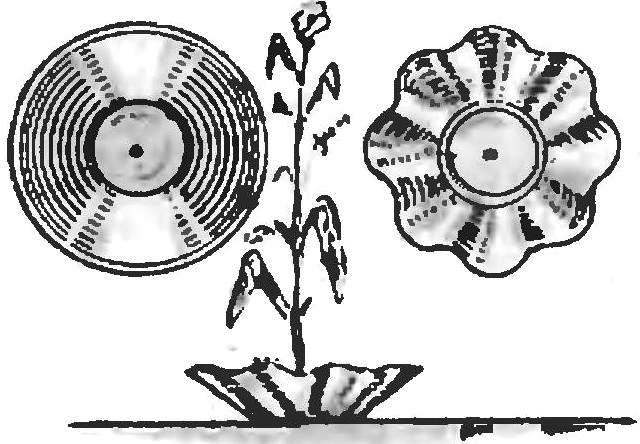 Gramophone, phonograph, record player, radiogram… Today, the replaced player and even a computer, and instead of plates — laser discs. Well old records where?
I propose to use them for the manufacture of planters and flower pots. The plate is laid on a heated in an oven pan and wait until it slightly softens. Then raise her fingers over the edge in several places and twisted into a kind of socket. Until the material has cooled, it can be given any desired shape, not only flower pots, but, for example, vases.
Recommend to read
FROM "PIONEER" TO "JUNIOR"
Throwing glider pioneer. Non-motorized model glider is very popular among modelers. Made in the form of models of monotypes, throwing gliders allow for fun competitions on the range,...
SAILING IN A NEW CLASS
Supermodernity model yacht building caused by the race for sporting results, have led the international Association of ship NAVIGA to introduce a new class available for mass modeling....