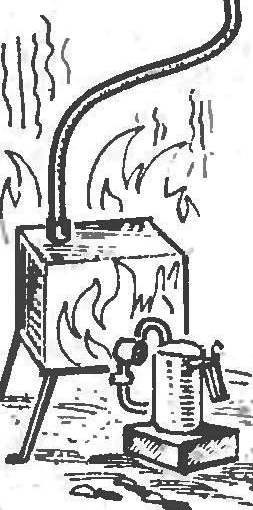 The frozen column gives a lot of trouble to the villagers: have to using the campfire to heat it for a long time. Offers a simple way of unfreezing columns. For this metal container with a lead pipe, which is put on the rubber hose wash down water. The free end of Spanga entered into the crane column and heat capacity soldering pump or a fire. Hot steam, acting upon the hose, to melt the ice.
V. RADKOV, Naberezhnye Chelny
Recommend to read
"HOPE" – A RECUMBENT WITH COMFORT
"M-K" can rightfully be considered one of the founders of velomobiles in the country: in its pages appeared in 1976, the description of the first, still largely imperfect muskurahat...
THE PACK, NOT THE BASKET
Usually writing or computer table is a basket for unwanted papers and other debris. And how without it? In my opinion, much easier and more practical to have on hand for these purposes,...