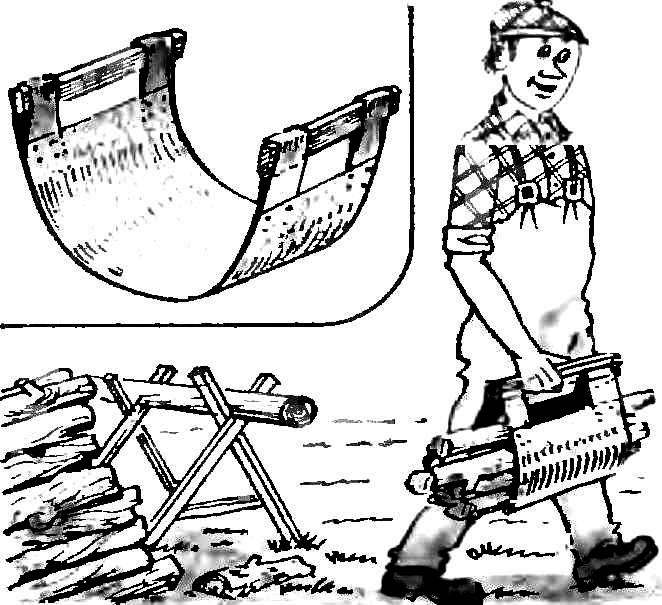 On a farmstead or cottage with furnace heating or a fireplace a trip to the woodshed for the replenishment of fuel is usually reduced to the delivery of logs just in the hands, which is not very suitable for either clothes or hands. From the old tarpaulin, unnecessary any canvas or imitation leather pitch herself a permanent "bag" to carry wood will be convenient and easy.
Recommend to read
PLYWOOD HAND
Any gloves, especially leather, be dried without losing their form if you make this from any material pravilno flat, resembling a hand. Draw pravilno before sawing is very simple: put...
DRYING CELLARS
Effectively dry cellar will help the old 10-litre bucket in the bottom is drilled several holes or instead of the bottom is placed a large mesh and a bucket is installed in the cellar...