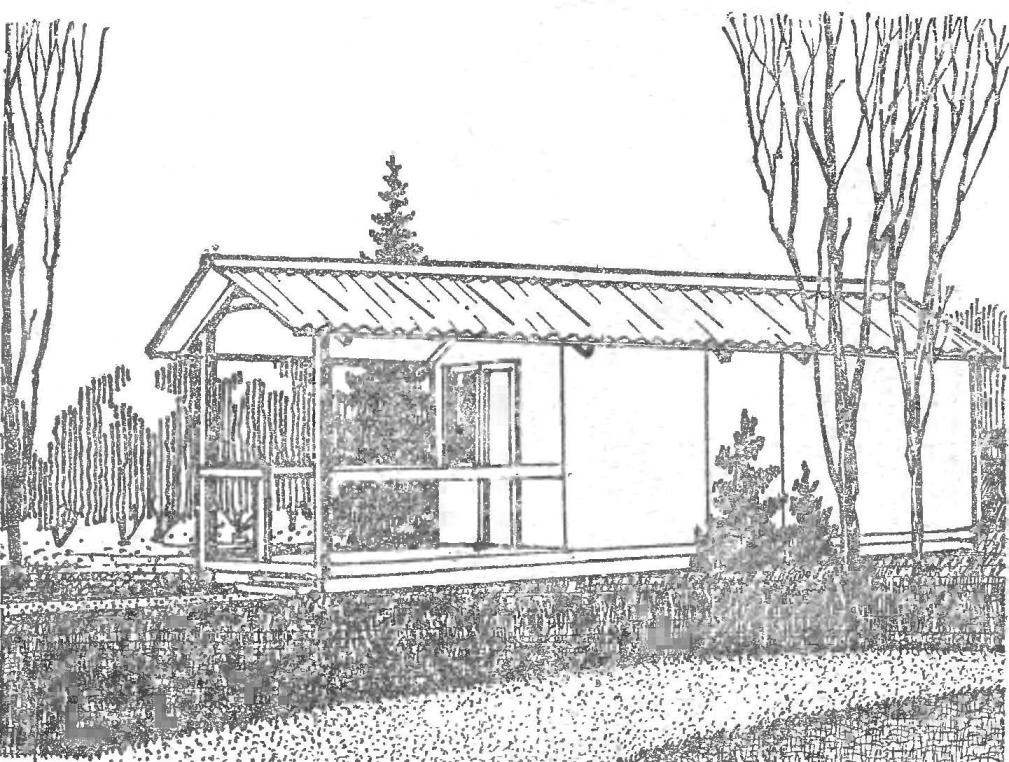 Residential house, even if it is temporary — the construction difficult. To talk about how to build it, in a relatively short article — it is quite difficult. Therefore, the accompanying text is more of an explanatory note.
BASIC CONDITIONS
Building a temporary structure is being built mainly of cheap, available and easily processed materials. In our particular case, all the basic building processes are designed to perform manually. The materials, products and structures are chosen so that they were convenient to transport. By the way, the temporary structure can then be used for other purposes, or dismantled and its constituent materials remain suitable for re-use.
THE SKELETON OF THE BUILDING
The pillars of the Foundation (Fig. 13) fit I-beam grillage, which may not be of alexnovo lumber, composite: boards 30×150 mm associated screws or pins, and in two or three places — and even clips from strip steel or bolts.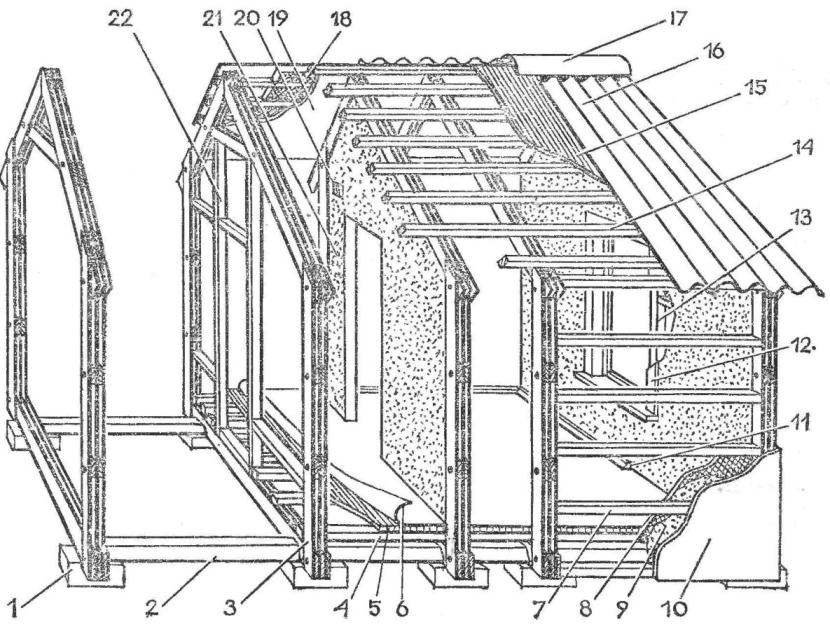 Fig. 1. The main design elements of the house-makeshift:
1 — Foundation, 2 — a beam grillage of a 3 — frame (bearing frame). 4 — lags 5 — subfloor (planks, lath), 6 — carpet, 7 — lathing to walls, 8 — sheet inner lining (DSP), 9 — insulation (slag), 10 — sheet atsenta (Albufeira), 11 — a plinth, a 12 — casing, 13 — window frame, 14 — lathing of the roof, 15 — sheet chipboard with waterproofing impregnation, 16 — roof (slate), 17 — a ridge (plate,

slate), 18

— insulation, 19

— ply, 20 — fan 21 — divider 22 — crate partition.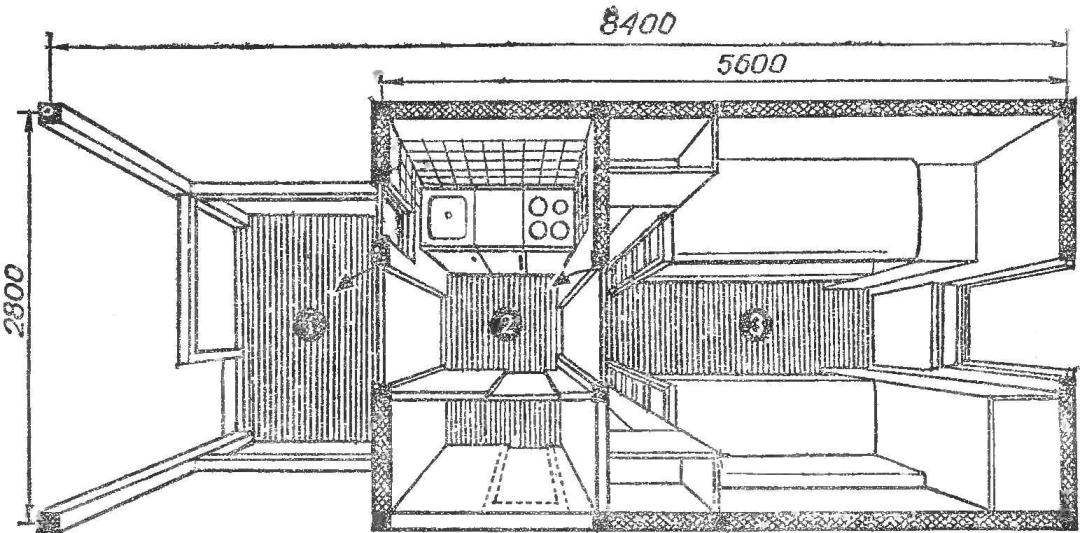 Fig. 2. The plan of the house:
1 — porch 2 — kitchen with pantry, 3 — bedroom.
On top of these beams exhibited, and the temporarily fixed frame of the carrier frame, also made of boards 30Х150 mm, bound in packages. In the joints of the packages are intertwined and tightened the bolts with toothed washers. To increase the rigidity of the structure between the boards of the package in several places, with the step of 600 mm shall be placed prepared from the same boards gaskets, then tighten bolts. Frames should be assembled on the ground And then lifted up, verifying and locking in place. It is not necessary to tighten the bolts: it is better to tighten when the parts will already be exposed and adjusted relative to each other. For the device on top of floor and bottom members of the frame joists are laid with a pitch of not less than 60 cm, which after installation of the wall construction poured flooring from tongue-and-groove boards or thick reek.
WALLING
On the frame of the carrier frame are attached to the bars of the crates in increments of a size flat sheets abiamiri used for the external surfaces of walls.