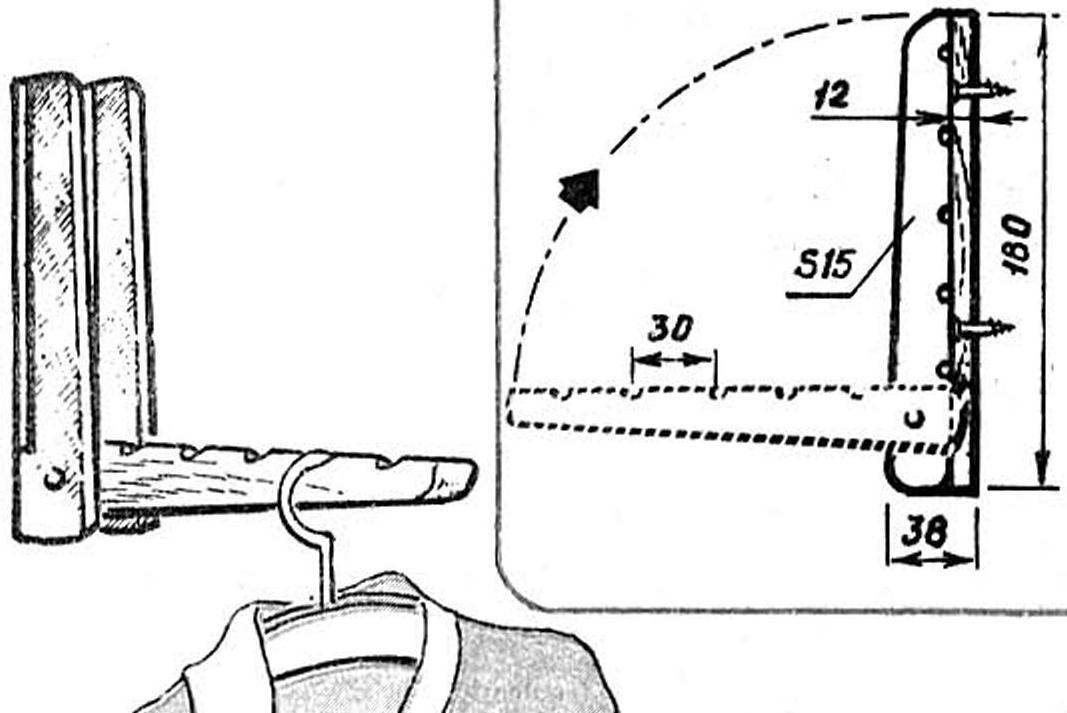 In homes with small hallways are sometimes difficult to place even a coat rack, not to mention furniture. If you make a few kronsteini retractable hangers, then you can do without any additional items of clothing.
Recommend to read
HANGER FOR AN HOUR
Sheet aluminum or stainless steel and a hacksaw is all that is necessary for making a simple hanger that will fit into the bathroom interior.   Yuri PISKUN, Donetsk
HOMEMADE ANVIL
...is necessary for anyone who makes anything out of metal. But where to take it? Turns out it can be made from a piece of old rail. It is enough to cut autogenous cutting unwanted...