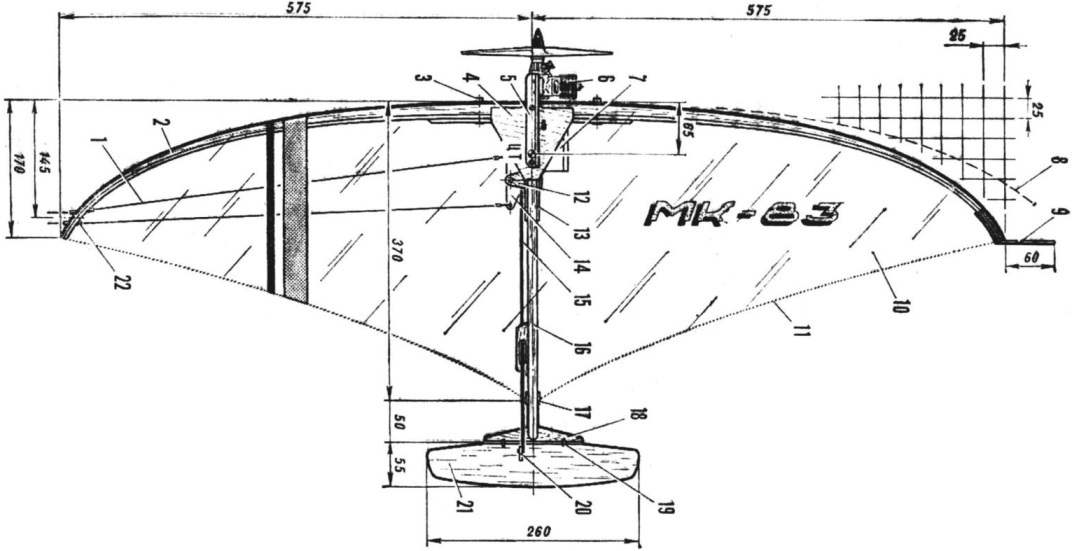 It would seem, what new it is possible to invent models of air combat! Undoubtedly, these microstrobili today meet all the requirements of transient encounters over the track. No wonder even top athletes can be heard that the best equipment they are not necessary, it's just a systematic preparation for the training athlete.
However, it is unlikely the new machine will impress both beginners and experienced modelers. The proposed scheme compares favorably even perfected celebarty of bizovac in many ways.
The first superior maneuverability. It is achieved due to the reduced moment of inertia about the Z-axis (the axis passing through the center of gravity of the machine perpendicular to its plane of symmetry). The small separation of the masses allows the model much more vigorously to change the situation in the air, this does not prevent normal-weight ribs, quite complex and heavy rear edges of the fins and normal bouzouki, which no new.
Good for agility will go much lower load-bearing surface. The fact that the airframe, consisting of only two power rails, you can do easier 100 g, and is in a typical area of the wing.