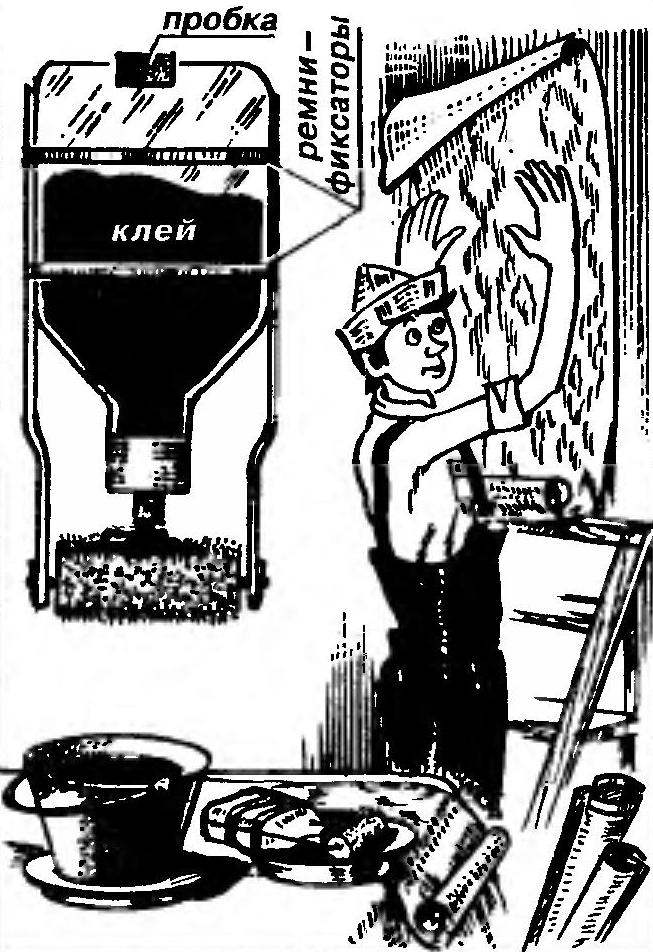 In order to pokleit Wallpaper or paint anything now likely to use a roller than with a brush. However, if the brush you can just dip into paint, then for the cushion already need a bath and RAS Katona Board for uniform impregnation with glue or paint.
I made a kind of a drip. which during operation continually provides adhesives or paint on the roller Is a plastic bottle, the tube of which is provided with a thin tube facing to the roller.
Recommend to read
THE TAIL BOOM OF THE FUSELAGE
The fuselage of modern rezinomotornaya model aircraft usually consists of two parts: the power (it houses the rubber motor, is attached to the lug screw, wing) and the tail boom carrying...
TABLE-SLADES
This folding table is very convenient addition to the pantry room or closet where you store tools. When folded, it occupies so little space that he will notice something is not right. I...