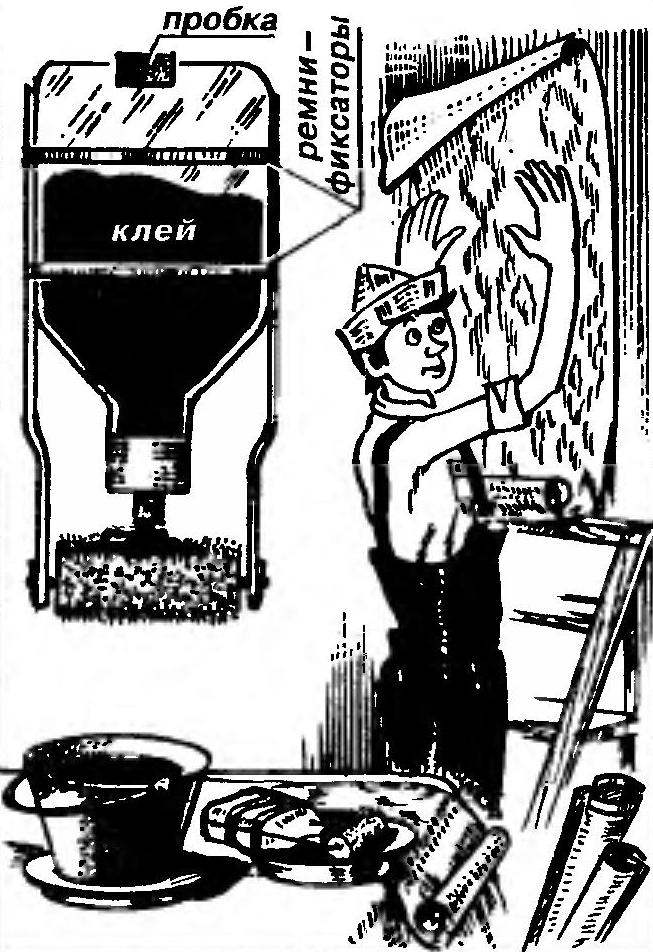 In order to pokleit Wallpaper or paint anything now likely to use a roller than with a brush. However, if the brush you can just dip into paint, then for the cushion already need a bath and RAS Katona Board for uniform impregnation with glue or paint.
I made a kind of a drip. which during operation continually provides adhesives or paint on the roller Is a plastic bottle, the tube of which is provided with a thin tube facing to the roller.
Recommend to read
BRUSH WITH EPHESUS
As a guard on a sword and protects the hand during a fight, and this simple device will protect it when working with a brush. Plastic bottle is cut open and his mate put on a pen — get a...
TRAP FOR PAINT
When painting the ceiling, cornices, etc. paint with a paint brush sometimes drains on hand. This will help avoid simple cropped funnel from a plastic bottle, put on the brush.