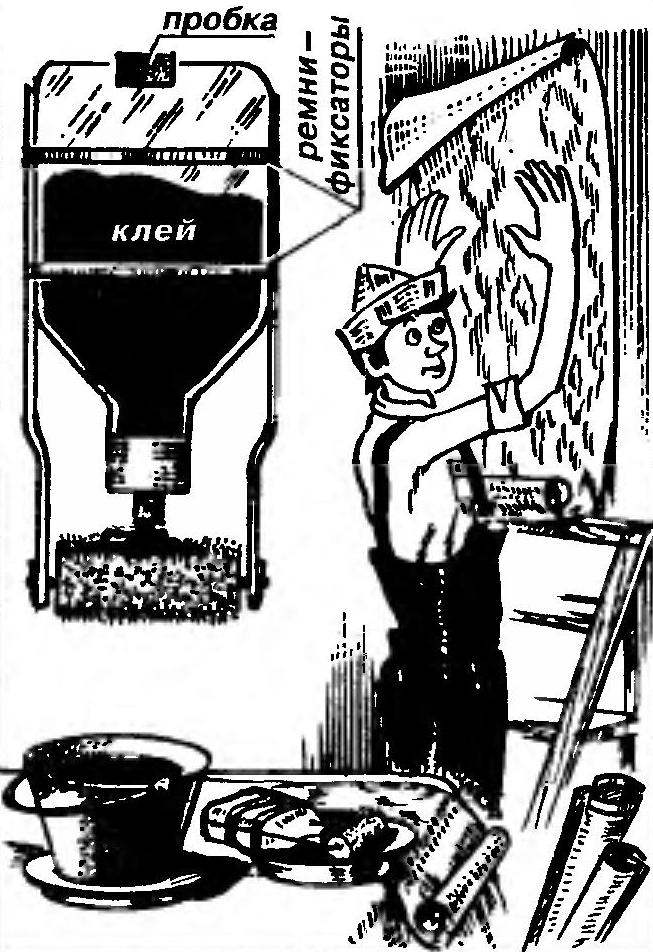 In order to pokleit Wallpaper or paint anything now likely to use a roller than with a brush. However, if the brush you can just dip into paint, then for the cushion already need a bath and RAS Katona Board for uniform impregnation with glue or paint.
I made a kind of a drip. which during operation continually provides adhesives or paint on the roller Is a plastic bottle, the tube of which is provided with a thin tube facing to the roller.
Recommend to read
"TURN THE HANDS!"
This call is present in many emails of designers bikes. "Somehow, browsing in the library of old magazines "M-K", I came across a design velocipede with manual transmission. From that...
BUER FOR TRAVEL
The idea is to use the wind power to travel across the icy spaces of the winter Binala I have cherished for a very long time. Even tried to develop a special Buer, tested his design on...