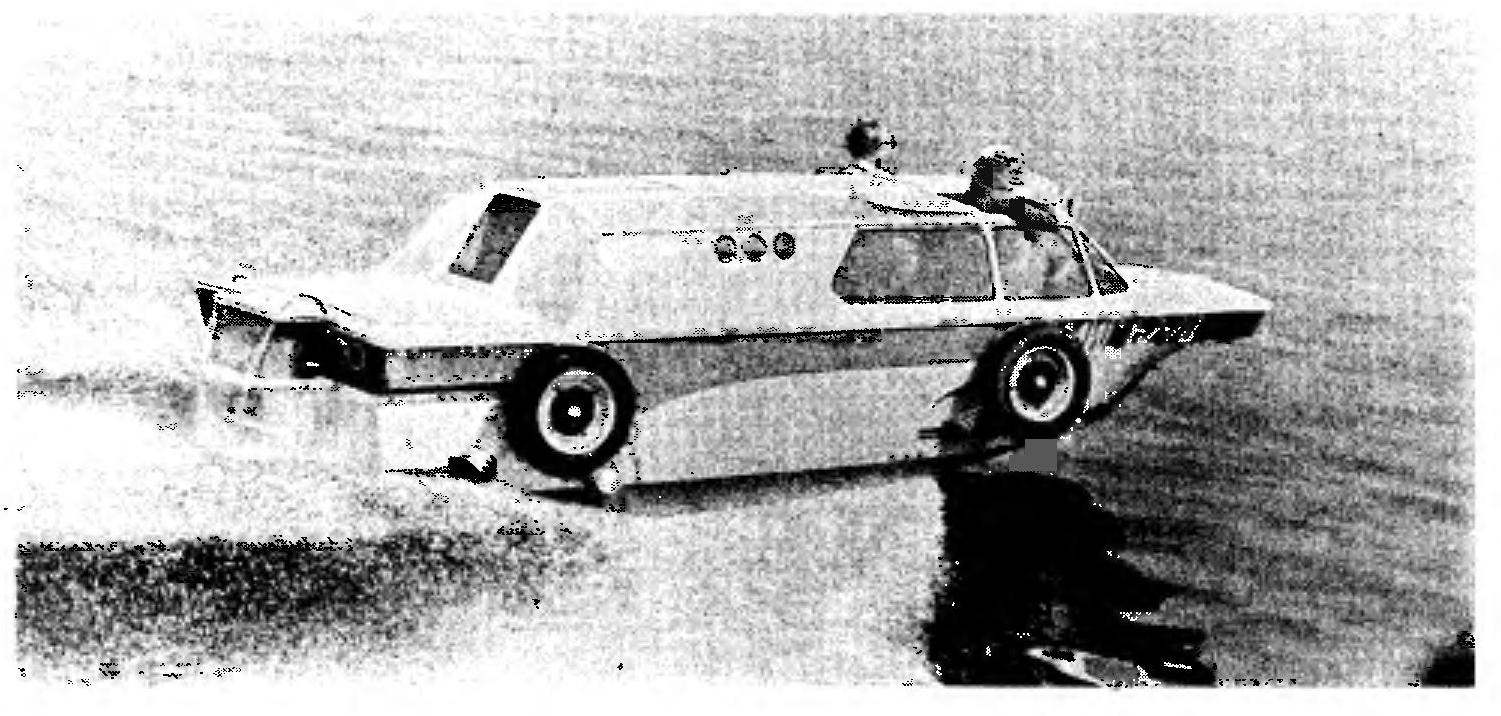 Curious views accompany this anipa everywhere. And no wonder — too unusual looks drown it in the car… a boat on wheels. We are talking about a vehicle that exists so far in a single copy— planing of the amphibian Triton. It was built by a man who, it would seem, very Dalen. D. T. Kudryachev not constructor, and a professional musician for a long time akademicheskom worked in the Moscow musical theatre named after K. S. Stanislavsky and V. I. Nemirovich-Danchenko.
However, Dmitry Trofimovich showed uncharacteristic of his profession the talent of the engineer and inventor to solve a very difficult task: to make a full-sized vehicle not only to swim but also glissirovat (and if you want and even transform it into a "clean" boat).
Tan appeared original suspension with bystrorezhuschej hinges, unusual steering and paradoxical "dry" connectors for the brake hydraulic system, not encountered in transport technology.