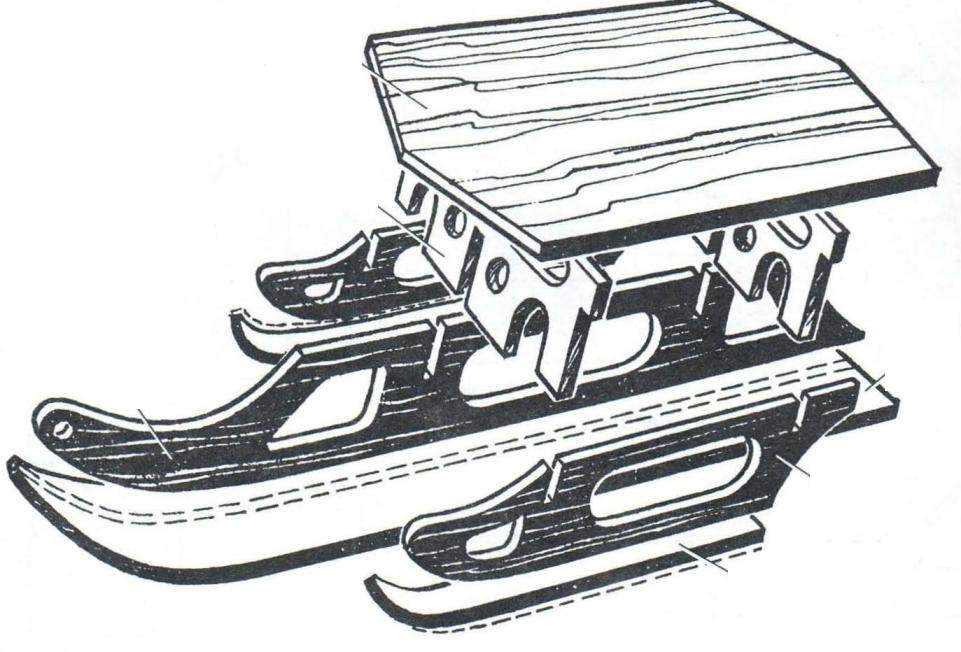 Strange trail remains for these sleds, rapidly descending from the mountain: the impression is that someone drove on one ski. And only bends on the side added short stroke of the second track. Unusual sports equipment, the construction of which is available to all lovers of breathtaking skiing the steepest slopes, has developed our reader from Magnitogorsk Sergei Chadin. Made of wood, the sleigh combines originality of design and ease of performance. For their manufacturing are required Board or thick plywood and a saw.
The secret of the sleigh that they are not two, as usual, and three runners. Rather, one main and two auxiliary; for something tells the author.
During descents on some of the sledges it is possible to achieve significant speeds. Even if the ground is only a thin layer of snow, ski sled slides easily on it. Both end of the snake provide an opportunity to maintain balance and control of the sled is carried out by tilting the body in the desired direction.