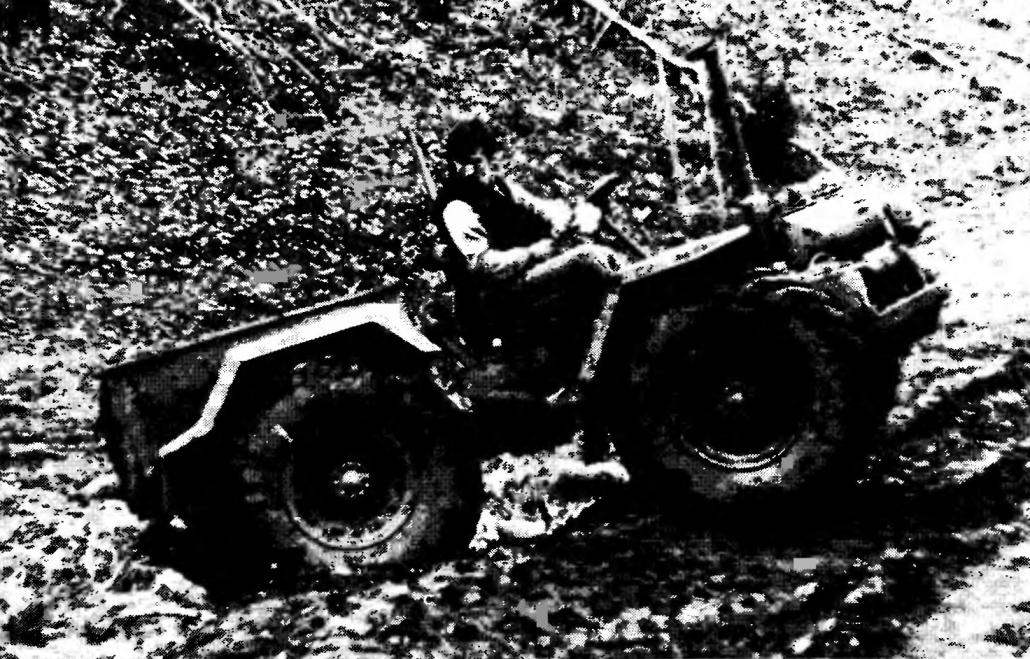 Offer readers acquainted with the original design of universal self-propelled tools, built by my brother Alexander. As he says (jokingly, of course), the idea of such a machine came to him out of laziness. Very much wanted all his life to do the heavy unproductive jobs, because, unfortunately, the village was not uncommon, when the peasant is forced to use antiquated agricultural tools.
In the village where my brother lives, 50% tillers and tractors — homemade, the rest — "Belarus" and "Vladimir". It should be noted the huge role played by the journal "modelist-Konstruktor" in equipping farms of the villagers with means of small mechanization.
Now more or less established production of different kinds of tillers, but they are good for truckers with their six acres. For the treatment of 50 acres of land, several hectares of grassland, the transportation of fertilizers and of crops grown, the construction of agricultural buildings, procurement of fuel, especially in the harsh Siberian conditions, one cultivator will not do. Need small, reliable and cheap ATV-tractor-tractor with a set of mounted and trailed equipment.
Samodelki in the main building tractors by the classical scheme: front, enlarged diameter wheel — drive, front — swivel. To make this tractor easy, but it usually has insufficient flotation and maneuverability, and its layout does not allow to place the body without increasing the size of the machine as a whole. So I chose Alexander the scheme of the Rover with "broken" frame, in my opinion, the optimal and can serve as a prototype for skillful people. "Siberian" (so the brother called his brainchild), almost all consists of finished units and parts: engine D-21А1 — from the tractor "Vladimir", the rest of the car GAZ-66.