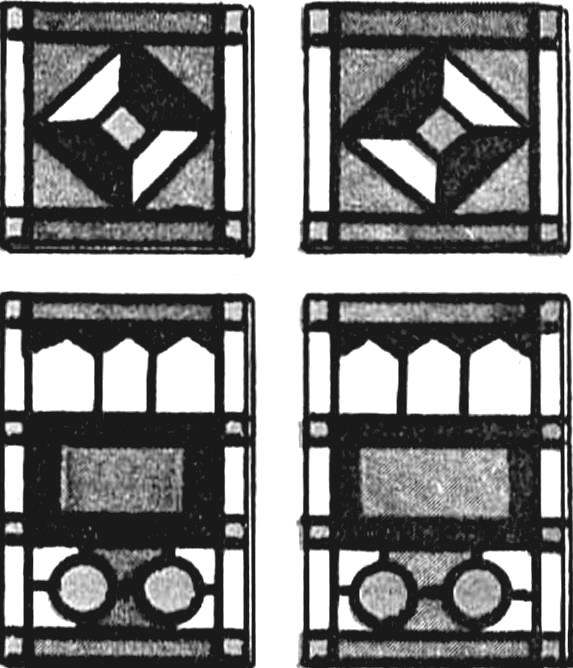 In the journal "modelist-Konstruktor" has repeatedly published materials on how to make stained glass for Windows or doors. All these methods are very effective; however, I managed to develop, I think, not less interesting.
My method of vyklevyvanija of stained glass is extremely easy. Outwardly, it resembles the application of fabric when creating the mosaic of colored translucent pictures can be used approximately the same methods as when preparing applications.
The method is based on using soluble colored fabrics, primarily acetate silk, which is freely soluble acetone and nitro lacquer.
To start developing the sketch of the future of stained glass. The study must be thorough and detailed, using paint of a suitable color or colored papers. The basis of the figure, you can take on geometric patterns, if the stained glass is intended for glass doors or Windows of the room, strict business style. Well, if this is a child, the usual living room or office, suitable for drawing fun. For children — images of birds, flowers, butterflies or plants for the living room image mosaic "carpet" type.
Fig. 1. Paneled door with glazing in the form of stained glass.