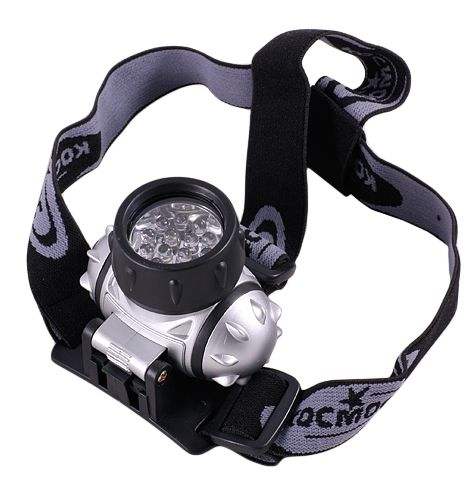 Convenient headlamp Chinese led lights can be purchased everywhere. They are all very similar and the only difference is the number of LEDs and therefore — in value. The inside of the lights is also almost identical: the tape with batteries, two boards and a clock switch (non-latching), the control mode of the lamp.
On the circuit Board with the led matrix is "filled" with a drop of compound microbore. Its internal circuitry reacts to the closure of the contacts of the microswitch (at the end of the flashlight housing) to trigger mode. The first press burn 4 led, after the second 8, after the third — all the LEDs (12 pieces). If you press four times, then all LEDs flash with a frequency of about 2 Hz, and after the fifth pressing all the LEDs are off.
The process then repeats in a cyclical algorithm.
A control pulse for microbore — negative, that is, the trigger is triggered at negative edge of input pulse (or a short to the power supply). It's not always convenient. Often require only two positions: all the LEDs on or off. As with the lowest cost to redo the lantern on the two modes?