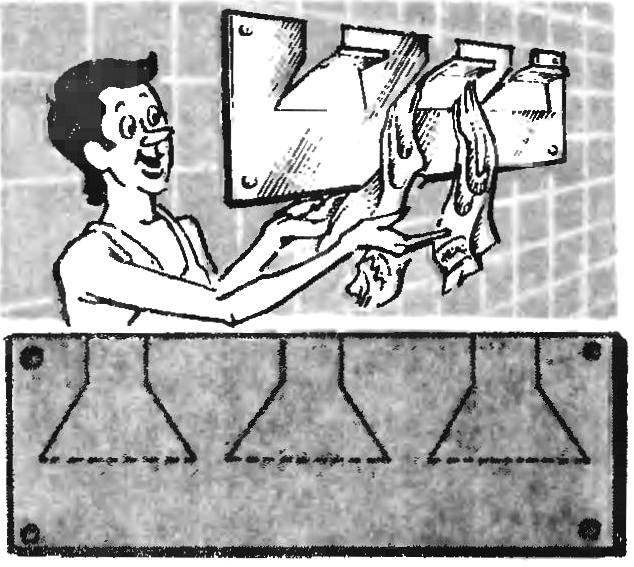 Sheet aluminum or stainless steel and a hacksaw is all that is necessary for making a simple hanger that will fit into the bathroom interior.
Yuri PISKUN, Donetsk
Recommend to read
PIONEER TILLERS
Which exhibit the most interesting? Obviously, the one with the most visitors, which often induce camera lenses. This exhibit at the Moscow city exhibition scientifically-technical...
CONTRARY TO TRADITION
"Made without balsa? Then bad!" — is unexceptional opinion about aerobatic traditionally there is a perception among most athletes. Especially categorical estimate the model from the...