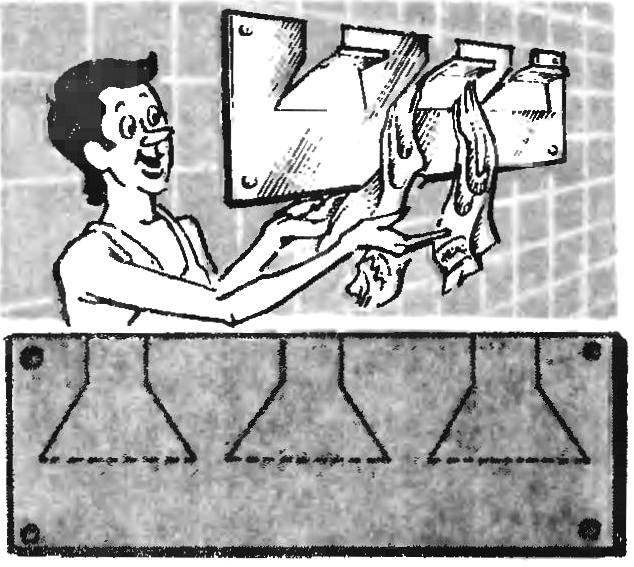 Sheet aluminum or stainless steel and a hacksaw is all that is necessary for making a simple hanger that will fit into the bathroom interior.
Yuri PISKUN, Donetsk
Recommend to read
SHUTTERS FOR THE WINTER
To protect the glass Windows of a country house remaining empty for the winter, is to make plug-in boards of the wooden slats of the type of fence. Bring them down on two bars in the...
"SKI SAILING"
In recent years, numerous sailing sports have added one: winter Windsurfing. At first, he spun off from the classic surfing as a way of year-round training: created a kind of simulator,...