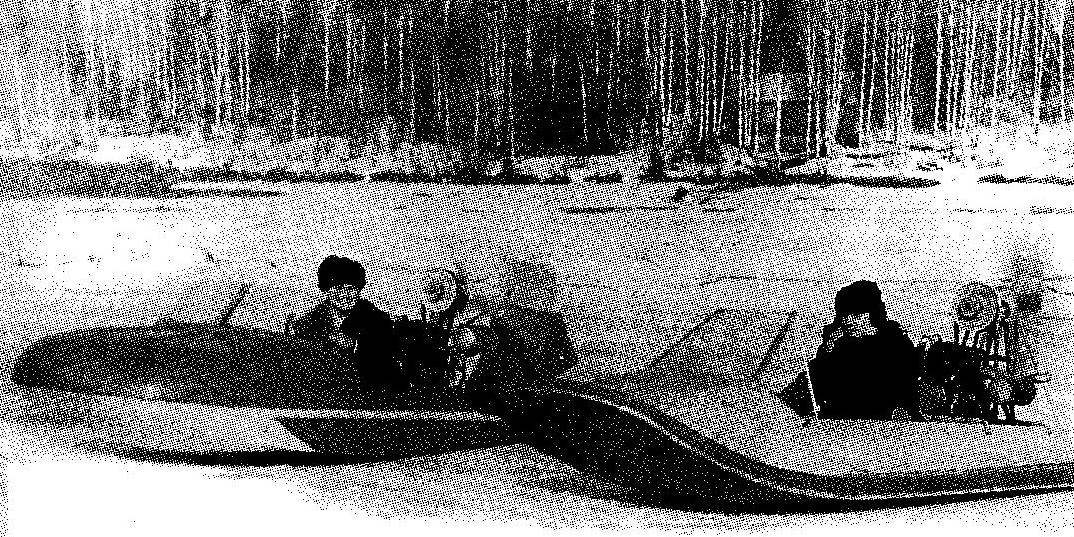 Photo these aeroamphibious — archive edition. They, along with some technical characteristics of the machines, sent some time ago, Vladimir Pichugin from Kizel, Perm region.
The editors had planned for these cars post all the details, but through no fault of her reasons to do so failed. However, it would be unfair if our readers have not seen these interesting and beautiful cars and not know the names of their creators.
"Kasatka" (so-called barn swallows, and Northern right whales) — this machine is recognizable in photos by a rounded streamlined body with a light bottom and dark sides and the hood. Did her children from the circle "Gidroaeromekhanika" club of young technicians of the mine "North" (and a circle, both the club and mine, sadly, former). The designer of the machine — head of club Sergey Galkin Illiodorovich — he's at the helm "killer Whales". Another car also manages its Creator, enthusiast of technical creativity from the same city of Kizel — Victor Aleksandrovich Lyapin.
Amphibians have the same powertrain — twin cylinder engine from a snowmobile "Buran". Therefore, their technical features are similar: speeds of up to 100 km/h, load capacity up to 200 kg.
Although housing and cars are different, but the dimensions are the same: length, width, height, respectively 3250x750x1400 mm. Propulsion is also different: the "killer Whale" propeller 3-bladed variable pitch, with a diameter of 1200 mm; the machine Lyapina — 2-blade propeller with a diameter of 1150 mm by 600 mm.
Recommend to read
BEHIND THE WHEEL, NOT LEAVING ROOM
That night Serge went to bed early, not capricious and did not ask to read the book. He immediately closed his eyes and sniffed carefully. But when the house is all quiet, Seryozha got...
"WATER BEETLES" IN THE SNOW
Paul A. Deryabkin, snowmobile enthusiast equipment Ivanova from the city, have created more than one snowmobile. His first design, snowmobile-amphibian (photo). successfully tested six...