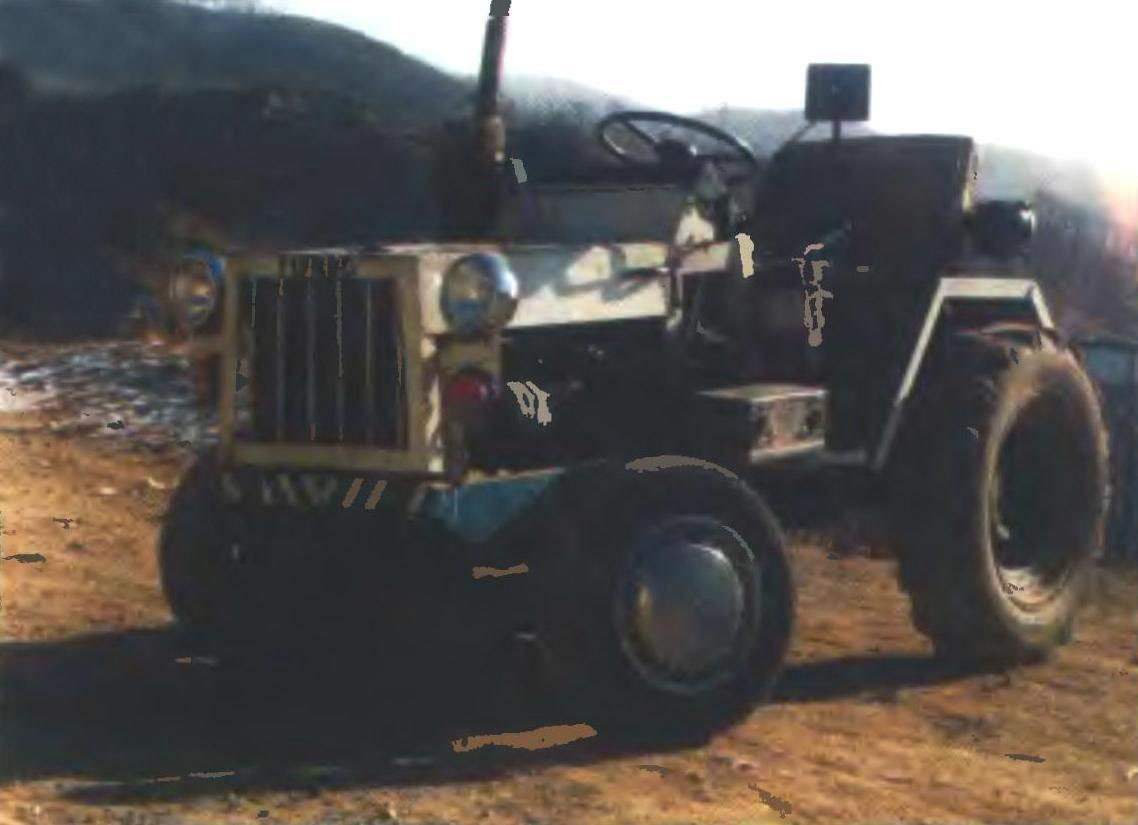 A. Lomakin from the city of Artem of Primorski territory considers that the design of his tractor pretty good, as is relatively simple due to selection (albeit random) units. The frame of the tractor is homemade, simple, rectangular. Welded from channel No. 14. Front — wheel cars. Rear axle Assembly from the forklift. The gear ratio of the main transmission (I = 17) and side (wheel) gear allowed to do without a dual.
The engine from the car "Moskvich-408", transmission from "Volga GAZ-21". The track of the tractor is adjustable. For processing the rows of the growing crop it is 1200 mm. For ploughing, one rear wheel (tractor MTZ-80) is flipped, and the track becomes the same as the front, and 900 mm; the right wheel is in the furrow. Width 20 cm, depth of plowing is regulated by hitopadesha adapted from the tractor T-80.
Plow odnoimennyi made according to the drawings published in our journal. Panel — standard on tractors set of devices. The weight of the tractor 1 ton, but pulls the load on the truck up to 2 t
Recommend to read
SIMPLE, AS A SLEDGE
My snowmobile which I called "Ayavrik", simple in construction, as intended to overcome huge snowdrifts. I was built for moving from hole to hole for ice fishing on a snow-covered ice,...
SNOWMOBILES: IDEAS AND DESIGNS
Snowmobile, manufactured by V. I. Shadrin is not motonarty. The author of the design set out to make winter "Rover" of the Izhevsk motorcycle plant with minimal alteration to improve...