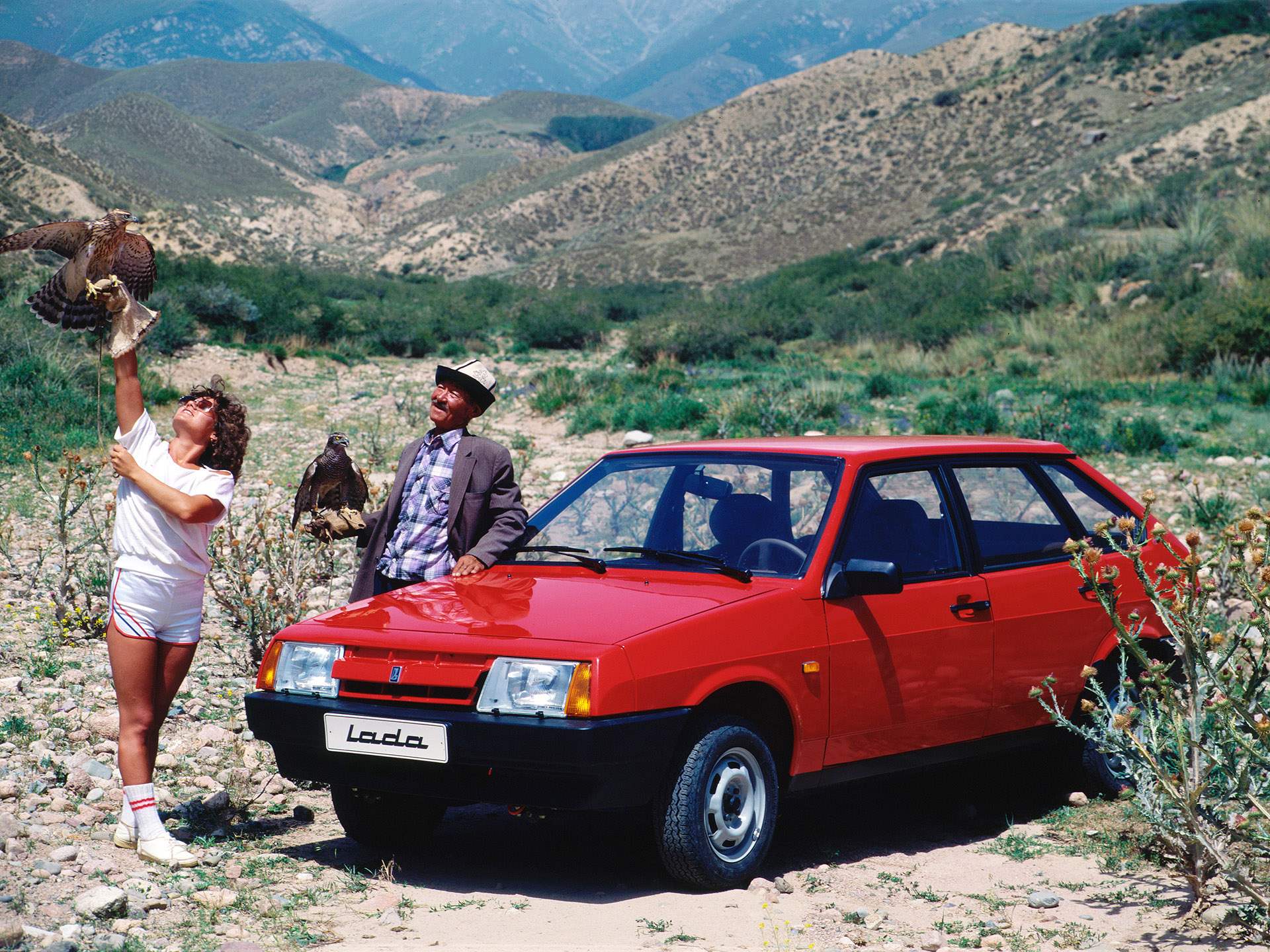 The second-stage model of the Volga car was three-door front wheel drive hatchback VAZ-2108 "Sputnik". The design of the VAZ-2108 was started in may 1977, the launch of a series of fundamentally new for the company and the entire automotive industry VAZ-2108 "Sputnik" (export name — "Samara") held in late 1984. Three years later, came the five-door version of the hatchback — VAZ-2109, and in the early 1990-ies, four — door sedan VAZ-21099.
For the first time in practice of domestic car industry, the family car VAZ-2108/2109 was produced in three body styles (three-and five-door hatchbacks and four-door sedan) and three sizes of engines with a displacement of 1,099 l, 1,288 1,499 l and l, and two variants of gearboxes. In recent years, the cars were also equipped with "fuel injected" engines.
Front suspension independent, telescopic hydraulic suspension struts McPherson with helical coil springs, lower wishbones with stretch marks and stabilizer bar. Rear suspension — screw cylindrical springs, hydraulic shock absorbers and trailing arms, is elastically connected to transverse beams.
The steering is collapsible, steering type gear-rack. Front brakes—disc, sliding caliper; rear drum, with self-aligning pads. Brakes — hydraulic.
VAZ-2108 Sputnik: length-4006 mm width-1750 mm, height 1402 mm, base 2460 mm gauge 1400/1370 mm curb weight 900 kg, maximum speed — 148 -156 km/h (depending on engine power), acceleration to 100 km/h 16 — 13 with engine capacity of 54.3 — 72 HP transmission: four – or five-speed, fuel tank capacity 43 L.
Recommend to read
HAMMER IN THE MAIL
Of all the impact tools — an axe, a sledgehammer, a pick, and others more in the process suffers hammer: slip a large nail or chisel is not lost on its wooden handle. To protect her from...
SHUTTERS FOR THE WINTER
To protect the glass Windows of a country house remaining empty for the winter, is to make plug-in boards of the wooden slats of the type of fence. Bring them down on two bars in the...