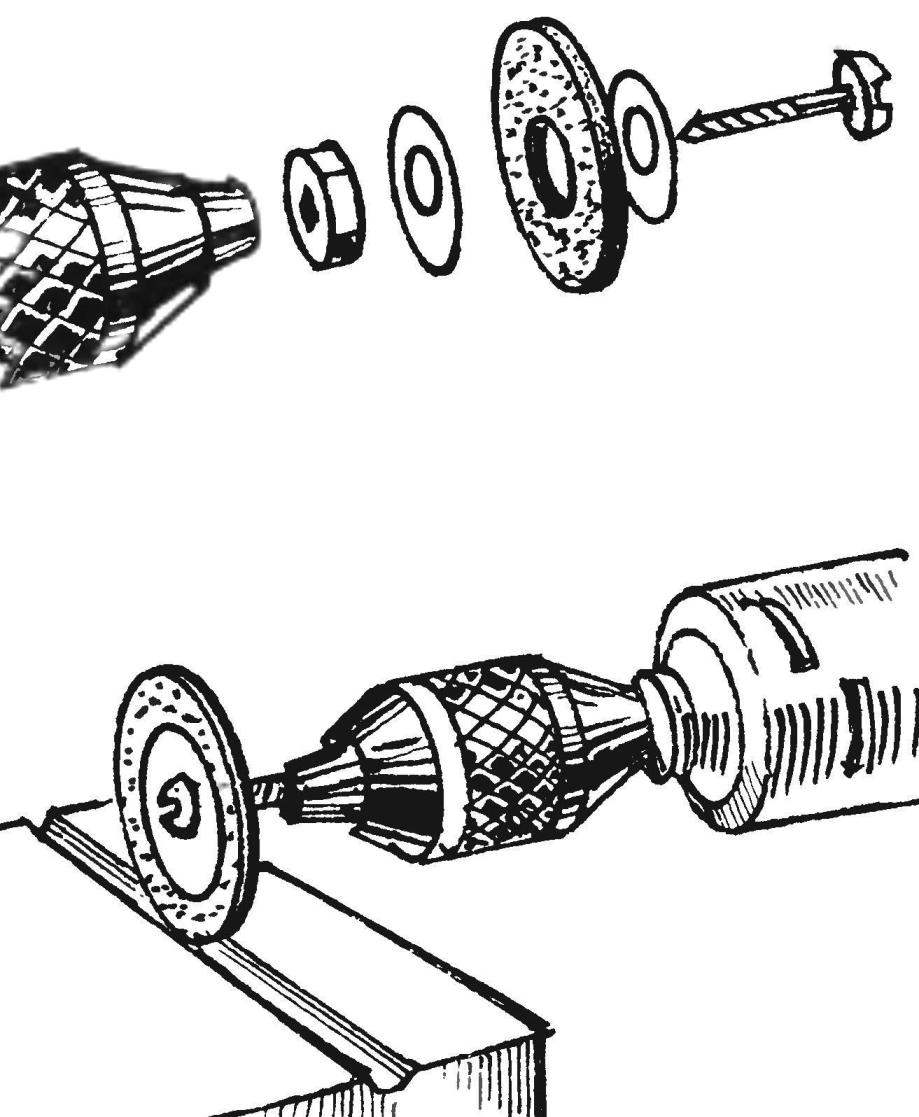 If you don't have the special kit for fixing the abrasive wheel in the Chuck of a drill — assemble it from the available parts. Only need a screw, two large washers and nut. The circle is placed between the washers, it is introduced the screw and then the entire clip is tightened with the nut. Stays put the screw in the Chuck of a drill (it is desirable that it was variable speed) — can and should work.
Recommend to read
OF EGG CONTAINER
Offer to store small bolts, screws, nails, nuts and washers, and any other such trifle — cell cardboard or plastic container from under the eggs.   V. GOLOVASHIN, Rybnoe, Ryazan region.
THE WORM GEAR ON A LATHE
We offer to your attention a simple device with which a lathe can cut the worm wheel with any number of teeth. As the cutting tool used here is the standard tap mounted in the Chuck of...