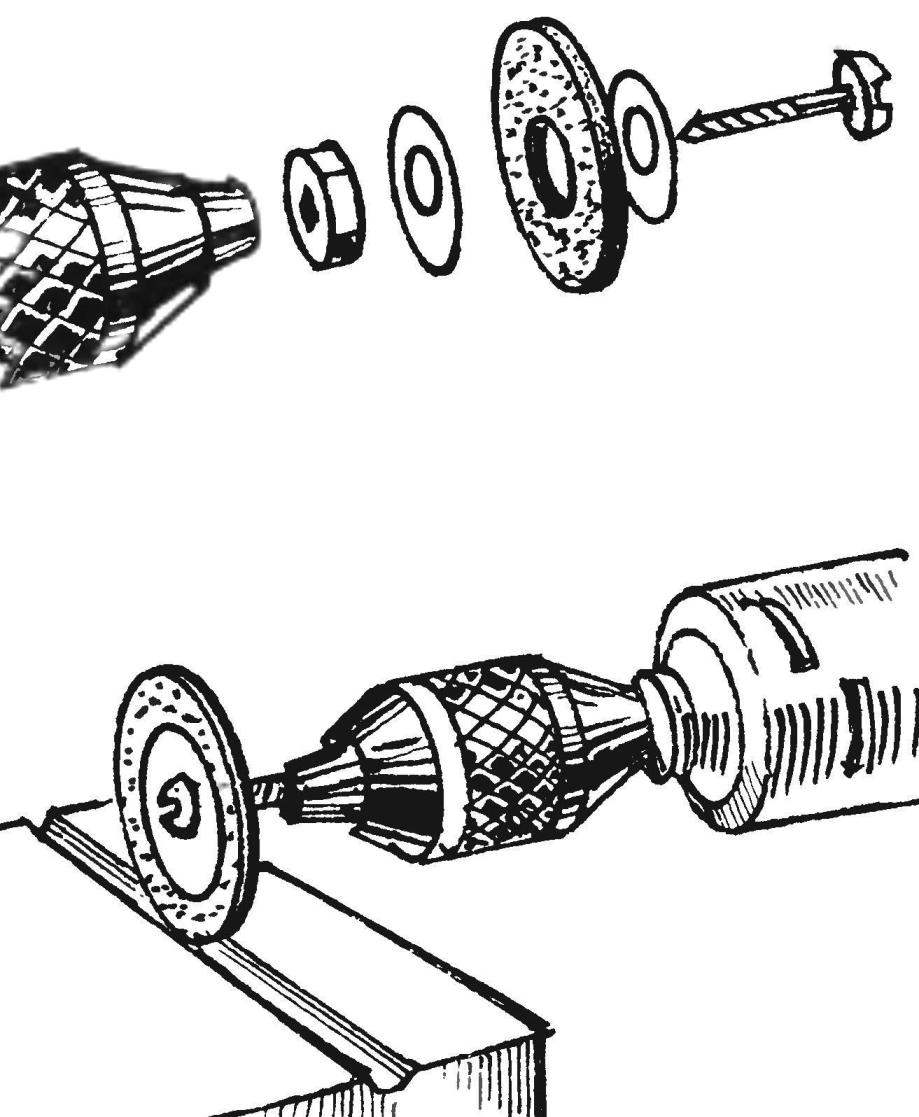 If you don't have the special kit for fixing the abrasive wheel in the Chuck of a drill — assemble it from the available parts. Only need a screw, two large washers and nut. The circle is placed between the washers, it is introduced the screw and then the entire clip is tightened with the nut. Stays put the screw in the Chuck of a drill (it is desirable that it was variable speed) — can and should work.
Recommend to read
SNOWMOBILING: WHERE TO START?
To the editor of our journal continues to receive many letters from Amateur designers: the interest in such type snowmobile technology among different age groups continues unabated. But...
BOMB MODELS
Aerial bombs are divided into three types: primary, secondary, and special assignments. The first are high-explosive, fragmentation, armor-piercing, incendiary, and some others, the...