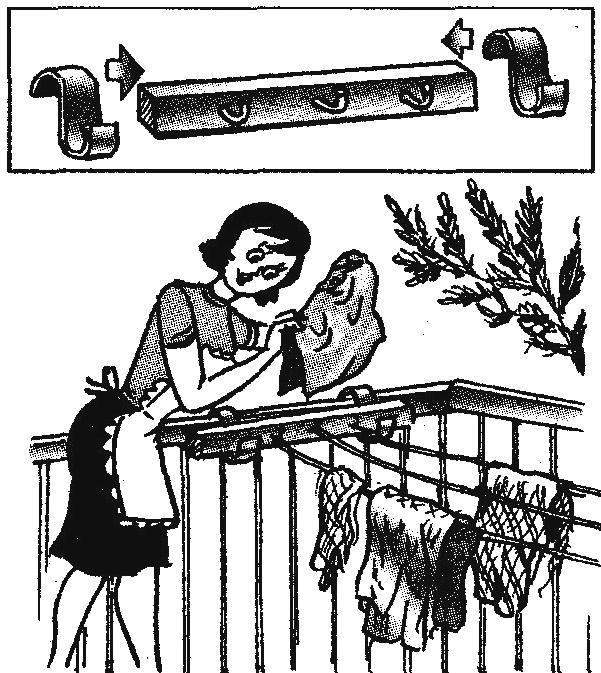 To quickly dry the washed linen, the hostess usually hung out on the balcony: comfortable but not very aesthetically pleasing. However, drying underwear will not be visible from the outside, if you make him a simple "hanger" is attached to the fence rail with hooks to which to attach the loop ends of the ropes.
Recommend to read
DON'T SPOIL THE VIEW OF THE BALCONY
Quick-drying underwear on the balcony, loggia, but how ugly looks like a house from the street. Offering a simple design linen dryers with removable cords strained at the railing, and...
BETTER THAN HOOKS
If you rode into a new apartment and have not had time to nail in the bathroom hooks for towels, don't rush. That you will always have time to do. It is much easier and looks prettier...