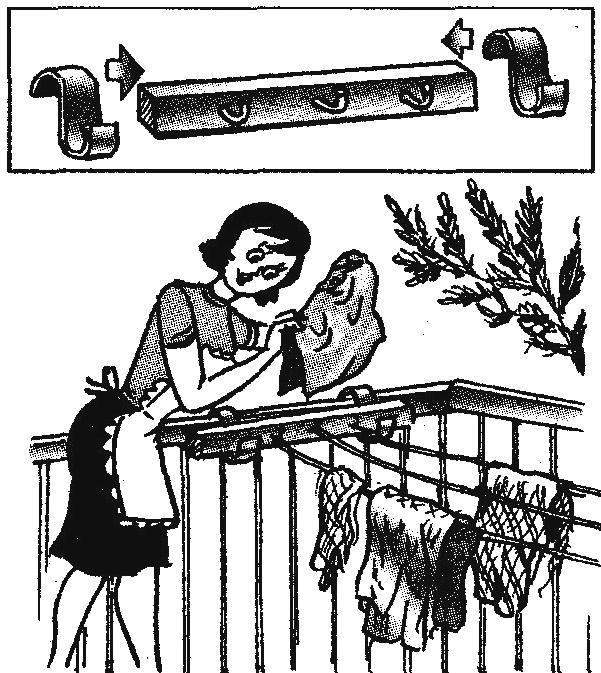 To quickly dry the washed linen, the hostess usually hung out on the balcony: comfortable but not very aesthetically pleasing. However, drying underwear will not be visible from the outside, if you make him a simple "hanger" is attached to the fence rail with hooks to which to attach the loop ends of the ropes.
Recommend to read
NORTH LAGUNA
There are few enthusiasts, capable in difficult conditions to undertake the construction of a homemade car. To undertake and perform the scope of work for the design, construction and...
THIS MANY-SIDED TABLE
A distinctive feature of modern furniture is its versatility and versatility. All these requirements are, unfortunately, still very few common, but very popular abroad mobile cabinets....