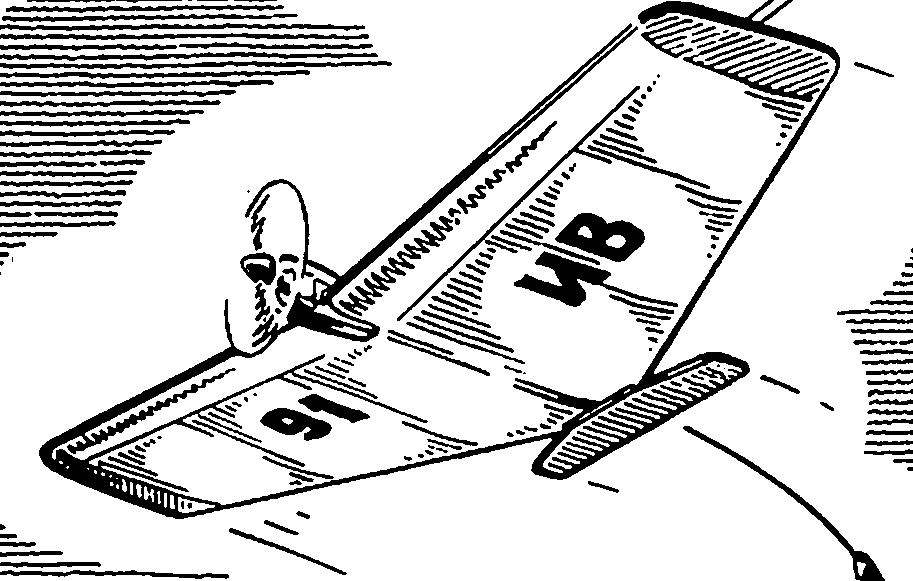 Typically to achieve the necessary alignment of heavy fighting model of the micro retracts in the cutout of the front edge of the wing. This leads to some loss of strength and complication of manufacturing technology, and access to the engine for maintenance is much more complicated. So I had the idea to implement the idea of forward-swept wing is given in the "M-K" № 7 for 1988. Front and rear edge of the wing of the new models are made by gluing pine veneer (thickness of 2-1. 5 mm) on the mandrel with the subsequent cutting on a lathe to the required edge thickness. The bonding is conducted on the PVA. Mandrel is more practical to manufacture of chipboard, and in the mounting position and clamp the veneer pack to apply a lacquer coating to facilitate removal of the part after drying.
The design of the Central rib of the type "sandwich". Plate construction foam (7mm thick) paste the sides with a phony veneer of thickness 1.5 mm. Pre-in front and rear portions are inserted pine plate thickness equal to the plate of foam and a length sufficient for mounting the motor and rocking. The whole set of glued on PVA and after drying is processed according to the profile. To facilitate in the Central rib, holes are drilled with a tubular drill bit, is made of thin-walled steel tube of suitable outside diameter, with sharpened cutting edges in saw teeth.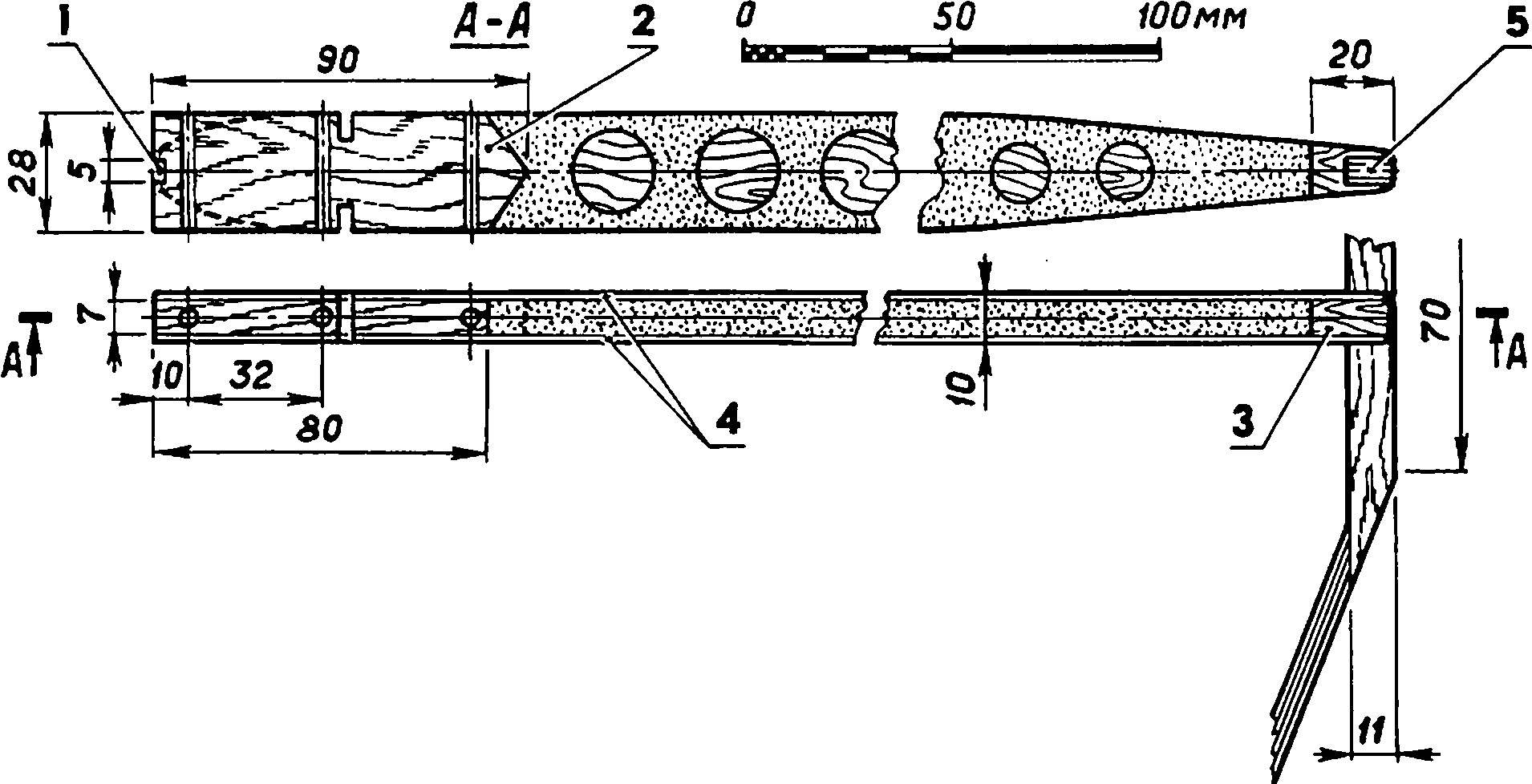 Central rib:
1 — front edge (5X3 mm pine veneer thickness 1.5 mm), 2 — power part of the rib (pine 7 mm), 3 — boss (Linden 7 mm), 4 — side panel of the Central rib (Linden 1.5 mm), 5 — a reinforced trailing edge.