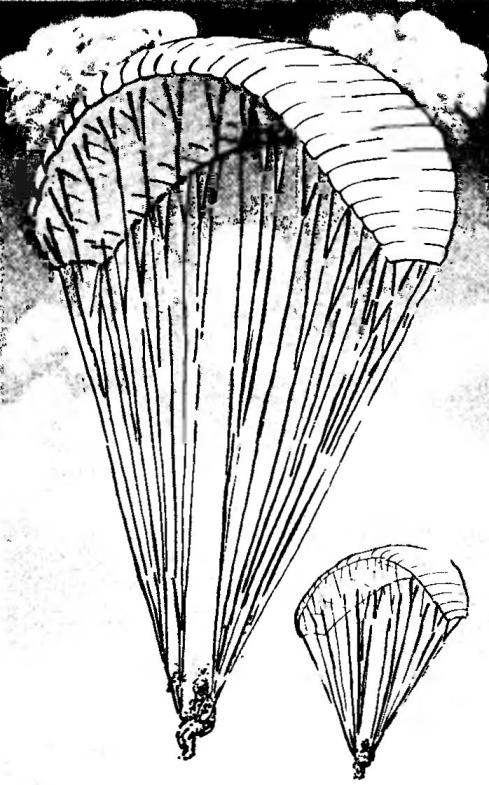 At first glance, what could be simpler than a training glider? A small lengthening of the wing profile is thick, the straps are short. The small set of characteristics, it would seem, is obliged to ensure that the novice pilot is quiet and comfortable flight. That may be so, but, unfortunately, the beginner quickly get tired of just plan, he wants higher and higher. And a struggle begins between the flight characteristics of the machine and the safety of the flight.
The clash between these contradictory requirements gave rise to many different models of gliders used for training.
In the CIS, poverty is often taught on anything. Dome, a few years ago was regarded as a semi-sports, moved to the rank of training.
The creation of a special paragliders do a few. Domestic designers much more interesting to experiment in the sports class of devices — in the eternal race of speed and quality.
Even worse, if the training dome is issued unfortunate child pseudo-constructors that do not provide the desired record flight characteristics, expressed in regard to the rank of training (of course, after nekotoroe processing).
At the end of winter 1996goda the specialists of the company "Paraavis" I decided on a different approach to the creation of training apparatus, using a new series of profiles obtained in the course of work on the glider class Competition. The profiles in this series have an extended range of valid angles of attack, that is, resist the folding of the dome at small angles of attack and disruption with little airspeed.