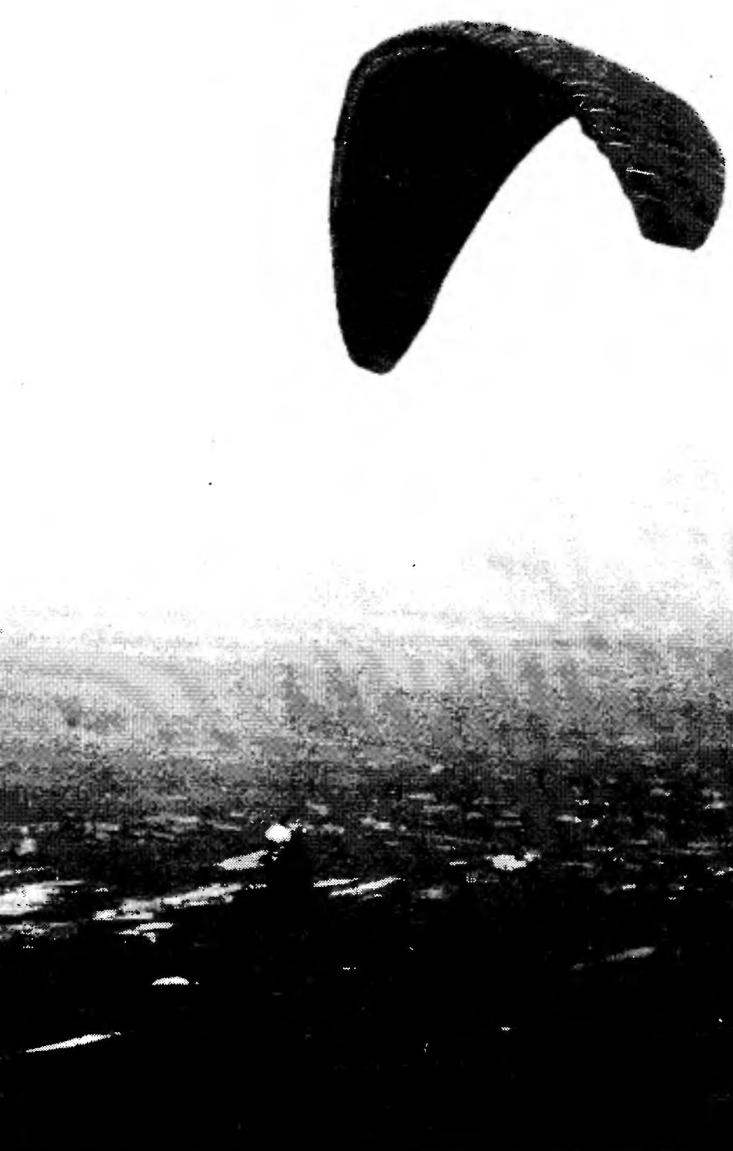 Flight from the Orion constellation, the constellation of the Scorpion, namely the alpha of the constellation — Antares, would require probably much more time than creating the paraglider, called star names. Family paragliders series "Orion", which became a safe guide to paragliding for hundreds of pilots, for the period from 1986 to 1994, was developed more than ten modifications. The Orions to the present time are respected due to their high reliability and keep the palm as the first domestic production gliders (beginning of serial production — may, 1990, protected by a certificate for an industrial design. Authors: O. Zaitsev and A. Chernovalov).
"Orion" started to fly on mount klementieva in Koktebel, where, after preliminary flights the most serious test aircraft conducted Nesterov V. Kotov. Then on the mount ay Pagri in Yalta glider experienced pilot-instructor of outdoor sports from Germany. Later on it worked out safe ways singles and doubles towing flight (1990 — 1991), and tested the first domestic paramotor Oleg Ora made on the basis of the Izhevsk motorcycle engine (1992, the name of the powered paraglider — the "notice-Latina"), V. Bozukov planned from the slopes and peaks of the Pamir mountains and experimented with flying radio-controlled robots (1991 — 1993). I myself participated in the "Orion-27C" in the world Cup (Switzerland, 1993) v, and so on. "Orion" has won prizes in almost all the competitions 1990 — 1993 and 1995 in the CIS Cup A. Kobyshev, "moved" from the mother glider on the unusual apparatus on the eve of the competition, and took 3rd place.
In January 1992 my wife and I organized the "notice", which still performs all development paragliders and sleep , disguising them.