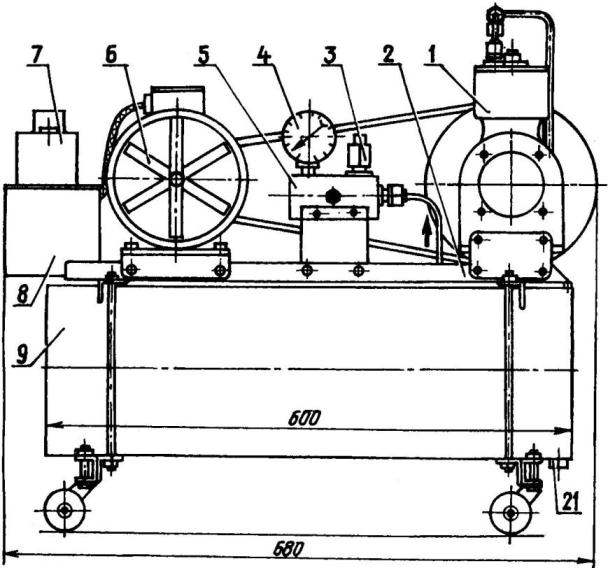 The compressor unit can be, and is not so necessary equipment in the home workshop craftsman or car enthusiast the garage like a drill or vise. But when such a unit is available, it greatly facilitates certain time-consuming processes (tire inflation, for example), and sometimes significantly improves the quality of work (e.g., painting products with spray). Where work is carried out using air tools because the electric mechanisms (even with low supply voltage) applied in production safety work is strictly prohibited (flammable or explosive), the compressor just needed.
This compressor unit has established itself as if — the urgent need for it at the time was not yet, but in the "Arsenal" home workshop gathered several suitable for this unit assemblies and mechanisms.
But later units have served me well, especially when layered painting of a country house. Without him this work I would have spent time and effort is incomparably greater, not to mention the waste of paint and deterioration of the quality of work. But before and after this "global" for my job I occasionally have used and use the installation for pumping tires transport equipment (passenger car, truck), painting of large products, for pneumography when connecting parts are improvised structures, etc.