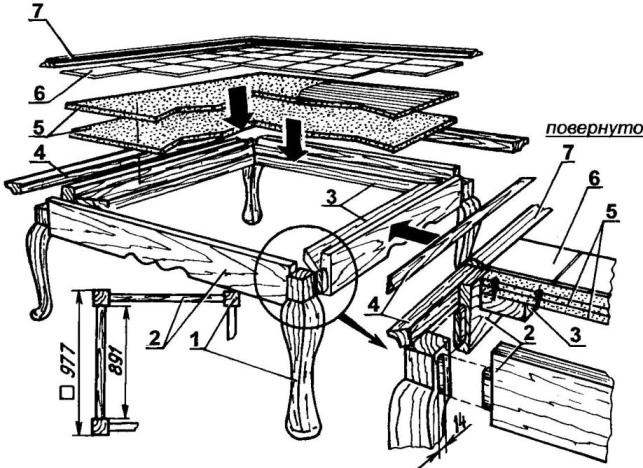 Antique furnishings you'll find out soon in a special form and, in the first place, legs. In the old days, Cabinet makers loved to make them curved, not now. At first glance it seems that to make such difficult and not to everyone under force. But do the same people, and without modern mechanization, by hand, simple tools. So, you can try to repeat the techniques of the old masters.
And you can go the other way, which offers Hungarian magazine "Earmaster" opening the secret: as simple techniques to achieve the desired result. For example, in the manufacture of coffee table for the Seating area in the apartment or in the country.
Since the main difference from the modern design of the tables in figured legs, with their technologies and start description.
Curly legs don't have to stick to: they "sculpted" from straight wooden beams section 70×70 mm. As they say sculptors have blanks you need to remove all the excess to give them the desired curved shape. To achieve this will be of simple techniques, available not even a very prepared wizard.