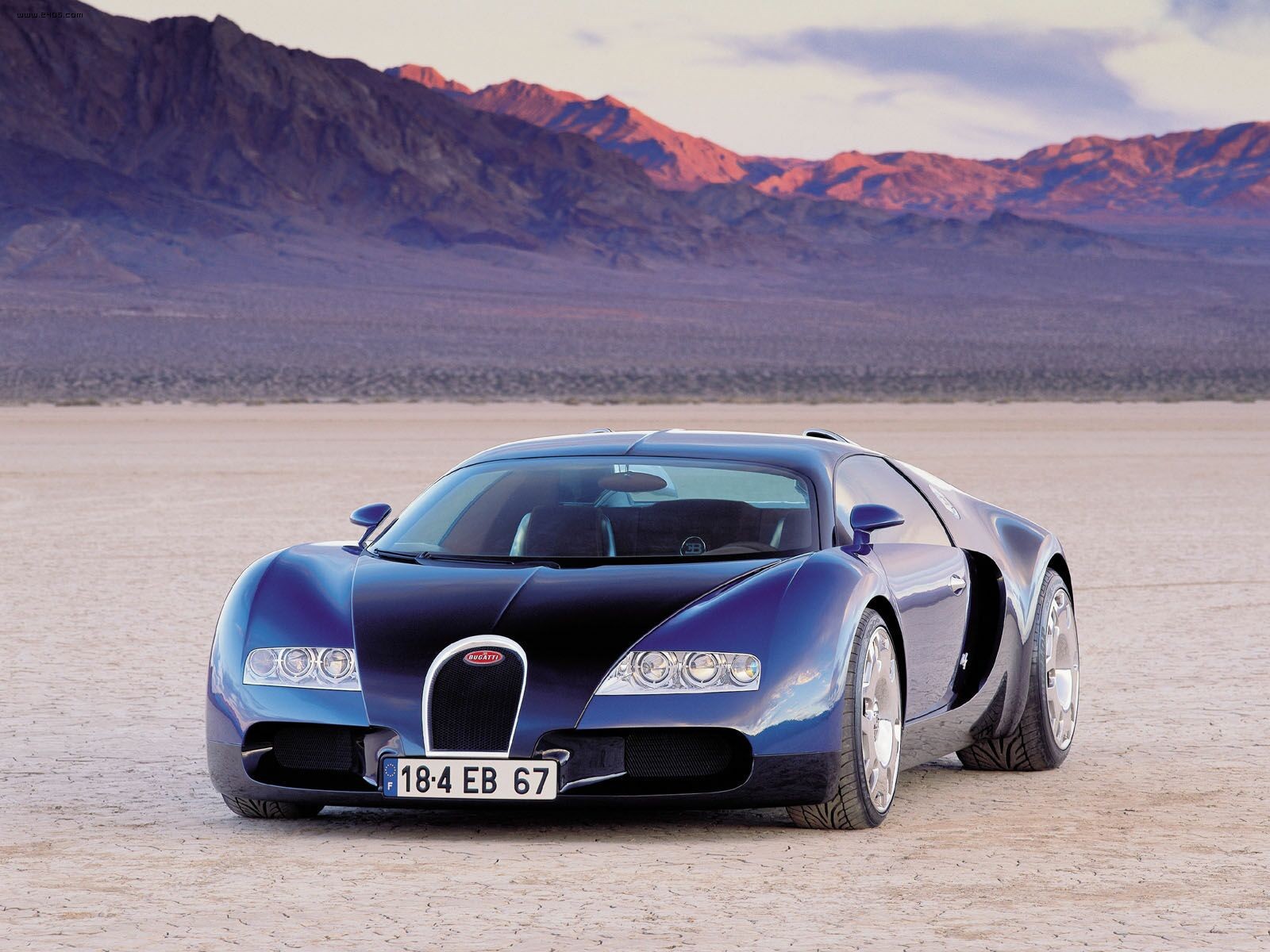 The French company Bugatti (1909-1956) belonged to the most famous automobile manufacturers, which account for was the creation of the most prestigious cars. The founder of the company – the legendary E. Bugatti, who designed a lot of cars, among which are both racing, and unique cars with racing engines.
After the death of E Bugatti firm began to collapse in 1947. Repeatedly attempts were made to revive it, in particular, body by Chia (1964), in Italy in 1989 under the same name was founded a new company, but until recently nobody has been able to repeat the success E. Bugatti cars.
And here's another attempt, undertaken at present by Volkswagen. The head of The company restored Bugatti became KH Neumann. Presenting at the Frankfurt Motor Show BUGATTI EB 16,4 VEYRON, he said that buyers are willing to pay a million dollars for the opportunity to accelerate to 100 km / h in three seconds.
The new car can really do it – never had a passenger supercar is not equipped with the 16-cylinder W-shaped 1001 horsepower! To fully ensure transmission to all four wheels via a Haldex all-wheel drive transmission with a clutch, the engine is interlocked with the carbon-fiber dual-clutch seven-speed gearbox and ZF.
Body supercar – carbon fiber and aluminum alloys. When you reach a certain speed the car pushed back wing. A characteristic feature of the BUGATTI EB 16,4 VEYRON – cutting-edge firm tires Michelin Pax: in case of a puncture a car can pass without replacing the wheels up to 200 km at a speed of 80 km / h. The interior of the car struck an extraordinary luxury.
BUGATTI EB 16,4 VEYRON: base of 2700 mm, length 4466 mm; Engine power of 1001 hp .; maximum speed of 406 km / h acceleration time to 100 km / h – 3; acceleration time to 300 km / h – 14.
Recommend to read
FEATHER FOAM FROM…
One who often works with paper and ink, it is recommended to do simple drawing tool simplifies many design works. In principle, it is a cross between a poster with pen and brush. To make...
ARMORED RECONNAISSANCE WEHRMACHT
the First German armored vehicle, created in the 1930-ies, was developed by order of the Supreme command of the Reichswehr on the chassis of the car Adler 3Gd. This rather primitive...