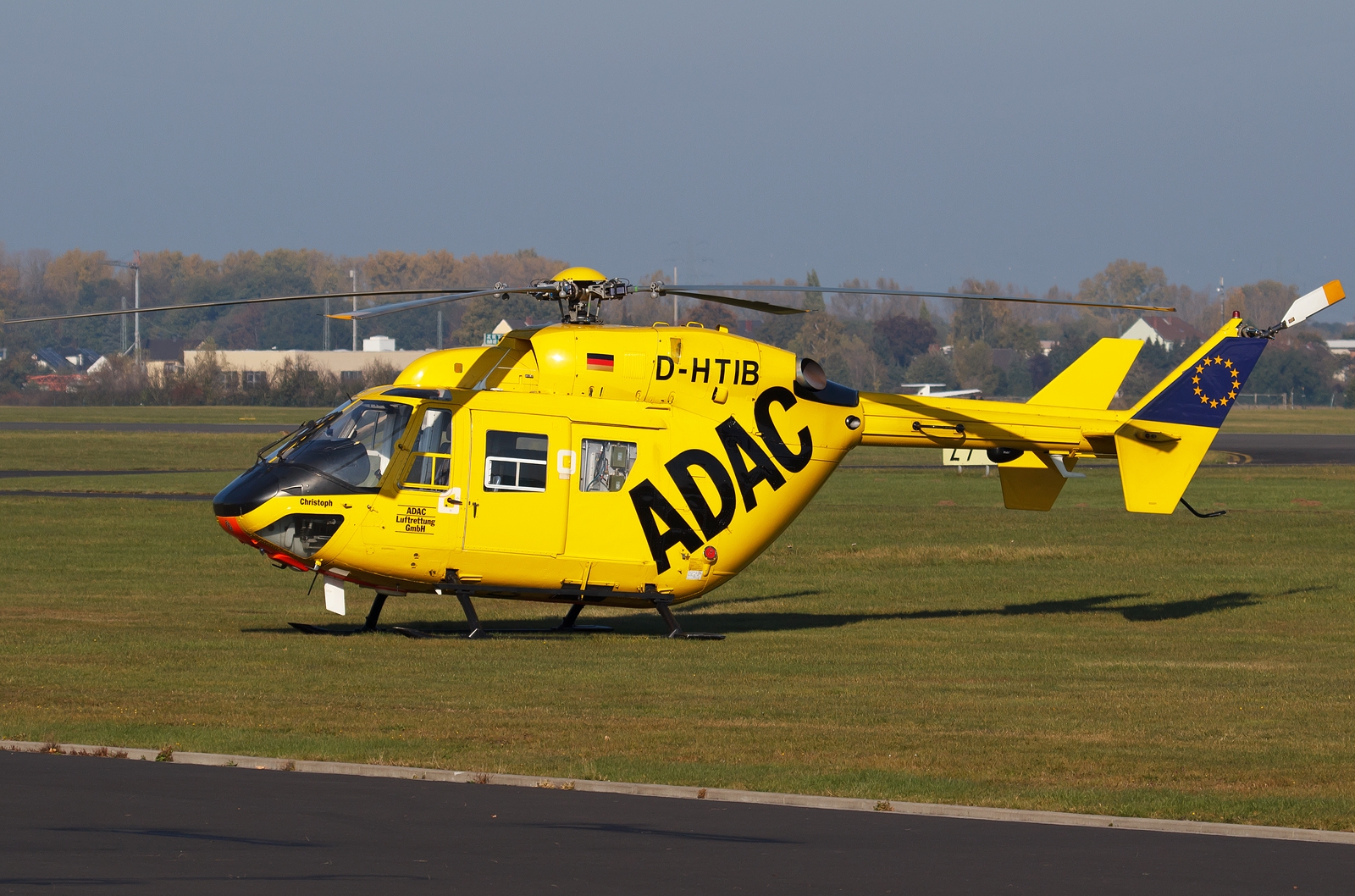 This is the first-born of the joint helicopter program of Germany and Japan. Serial production of VK-117 deployed in 1982.
The helicopter is a twin-engine passenger aircraft with a tail rotor. The rotor is four-bladed, made of composite materials. The propeller hub is at a height of 2740 mm, which provides security for others. The tail rotor is two-bladed, installed at a height of 1830 mm from ground level. At the end of the tail boom is a stabilizer with large end Keeley-washers that significantly increases the directional stability of the helicopter at high speeds of movement. With two extra 200-liter fuel tanks, the flight range of the machine is 925 km.
BK-117 is operated in Japan, the USA, Australia and Europe as a passenger helicopter (7-8 passengers), the "flying ambulance" and even "flying operating". While in the ambulance can transport two patients on stretchers and two attendants.
Passenger helicopter BK-117: the diameter of the rotor 11 000 mm; empty weight 1540 kg; payload 1305 kg; maximum speed of 278 km/h; static ceiling 3170 m; the range of 504 km; engines —two TVD LTS-101-650 with a capacity of 410 kW; crew of 1-2 people.
Recommend to read
BK-117
Light multipurpose helicopter BK-117 — the first joint development between the companies of Japan and the Federal Republic of Germany. Since the end of 1981, the helicopter passed the...
SUD-AVIATION SE.313B ALOUETTE II
Aerospatiale SNI, a leading aerospace firm in France, with four offices, including a helicopter. Company Aerospatiale SNI takes a leading place in Western Europe for the production of...